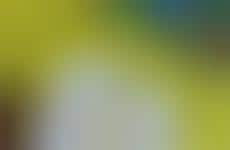 Toners are offering in solid forms to appease convenience-minded consumers
Trend - Toners, typically used for the final steps of skin cleansing and the initial steps of hydration, offer benefits such as moisture or exfoliation. With the growth of products like solid moisturizers and serums has come the introduction of solid toners to the skincare space.

Insight - As complicated skincare routines become a staple in many North American consumers' lives, there's been a movement in the opposite direction as well. Many self-care minded consumers are looking to reduce their routines to essentials–and that comes with the once-standard cleanse, tone, and moisturize steps. Solid formulations offer an added layer of convenience that suit consumers who are looking to have bare-bone but effective routines.
Workshop Question
- How could your brand reduce its product or service to the most essential offerings?