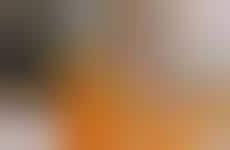 Non-alcoholic cocktails are sold pre-made and pre-mixed
Trend - Brands both within and outside of the alcohol space are debuting premixed and packaged mocktail products. Keeping up with the popularity of premixed alcoholic cocktails and seltzers, this appeals using the convenience and ease of premade drinks that have become so commonplace in the alcohol industry.

Insight - Millennial and Gen Z consumers today are experimenting with reducing their alcohol consumption or eliminating it altogether, largely motivated by a desire to lead a more healthy lifestyle. This same group, however, still enjoys the social aspect of alcohol as well as the taste of many alcoholic drinks, leading to a desire for non-alcoholic products that closely mimic "real" drinks.
Workshop Question
- What are some things you could adjust about your product offering to make it more appealing to those outside of your core target market?