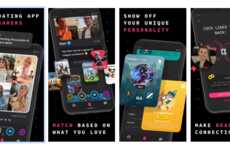 Gamers are being connected with others and support services
Trend - Brands are fostering positive interactions between gamers with virtual communities that include everything from mental health support to matchmaking. These services help connect people based on interest, as well as ensure their social wellbeing.

Insight - The vast and evolving gaming industry is still known for some of its more negative features, including things like misogyny, racism and loneliness within certain gaming experiences. Because of these issues, there has been a greater focus on inclusion and community in recent years, and creating more positive interactions between those in this community.
Workshop Question
- How is your brand prioritizing the social wellbeing of its customers?