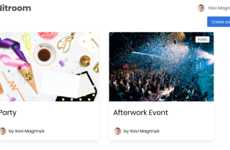 Businesses turn to virtual alternatives for corporate retreats
Trend - As people continue working from home, corporate offices are exploring new ways to offer retreats for employees. Whether offering ways for employees to relax or to bond, virtual options give employers freedom while maintaining boundaries among employees.

Insight - As people grow accustomed to a corporate world that has drastically changed in the last several months, adaptability from both employers and employees has been key. People expect that the companies they work for are able to offer them benefits and flexibility, while employers seek out ways to push employees to remain engaged in unusual circumstances.
Workshop Question
- How is your brand maintaining flexibility for employees and customers?