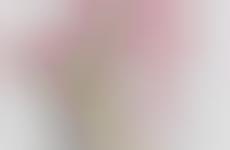 Brands are marketing haircare products that are "no-poo" or "low shampoo"
Trend - The "No-Poo Routine" was popularized in recent years by bloggers who switched to using just water or homemade remedies when washing their hair. The movement originated from the fact that traditional shampoos are detergents that are harmful to one's scalp and hair. Brands are following suit by marketing shampoo-free or low-shampoo hair washes that work to cleanse and protect one's hair and scalp.

Insight - The movement for wellness in the beauty industry has made consumers more conscious about what they expose their bodies to during their self-care routines. In this space, many are turning to more holistic approaches and making it a priority to stay away from chemically derived ingredients. This is partly due to possible bodily sensitivity or encouraged by an all-natural mentality, both of which create a demand for new and improved formulas that reimagine traditional options in holistic ways.
Workshop Question
- How might your brand create a more holistic version of your product?