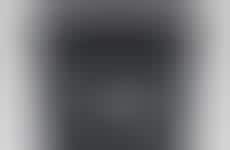 Pistacio-powered ingredients are becoming increasingly popular in beauty
Trend - Beauty brands are introducing pistachio oil and butter into their skincare offerings. Known to be an excellent source of vitamin E, healthy acids, and anti-oxidants, the ingredient is being utilized in creams, face masks, and even body scrubs.

Insight - Enjoying the power of choice that the contemporary beauty market offers them, consumers are constantly on the look-out for new and innovative ingredients. Their interest in the health and wellness movement motivates them to focus on offerings that are natural and good-for-you. Driven by their curiosity, consumers look to opt-in for novelty products that harness the latest ingredients, with the hopes of finding a better formula for their skin type.
Workshop Question
- What novelty ingredient can your brand introduce to its products?
Trend Themes
1. Natural Ingredients - Beauty brands are utilizing natural ingredients like pistachio oil and butter to address consumers' interest in the health and wellness movement.
2. Anti-aging Properties - Pistachio's anti-oxidants, fatty acids, and vitamins provide consumers with options that have visible results, thus prompting new product innovation with a focus on age-defying benefits.
3. Exfoliation - Body scrubs utilizing pistachio as an extract or micro-grain variation are in high demand among consumers, signaling an opportunity for innovation in the exfoliating and skin-nourishing categories.
Industry Implications
1. Beauty and Personal Care - Natural ingredients, anti-aging properties, and exfoliation are significant trends in the beauty and personal care industry that companies must consider when developing new skincare products.
2. Luxury and Premium Brands - Luxury and premium beauty brands provide innovative pistachio-based skincare formulations that turn a simple ingredient into an exquisite experience, catering to a more discerning clientele base.
3. Sustainability - Sustainable and conscious beauty brands that create products with natural ingredients and ethically-sourced packaging need to take advantage of pistachio and other natural ingredients that can appeal to consumers' health and environmental concerns.