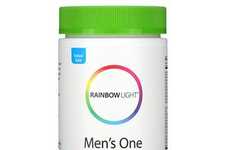 Probiotic supplements are being offered for men's specific needs
Trend - Supplements that are designed for men and women's specific health and hormone-related needs have long been popular, and now these supplements are prioritizing men's gut health with probiotic ingredients.

Insight - When it comes to self-care, whether it's related to food, skincare or supplements, consumers are increasingly prioritizing natural ingredients. The oversaturation of the health and wellness industry has resulted in a refocus on products, ingredients and services that are familiar and therefore more trustworthy to consumers.
Workshop Question
- How is your brand building trust with its customers?