Vinegar drinks catching on.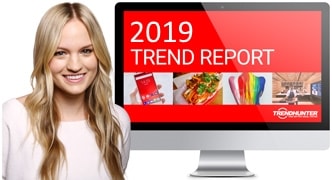 Free 2019 Report & eBook
Get the top 100 trends happening right NOW -- plus a FREE copy of our award-winning book.

Our Research Methodology
This article is one of 350,000 experiments. We use crowd filtering, big data and AI to identify insights.
Vinegar Drinks Catching On.
Vinegar, known as o-su in Japanese, has long been an important ingredient in Japanese cuisine. It is the condiment that gives the rice in sushi its sharp flavor, for example. What is more, vinegar is considered to be good for the health, particularly for improving circulation and countering fatigue. Now more and more Japanese are seeking the benefits of vinegar not only by eating food containing it but by drinking vinegar-based beverages. Further fueled by reports that rice vinegar is effective in promoting weight loss, a wide range of vinegar-based drinks have hit the market recently.