Sensory-Guided Longboards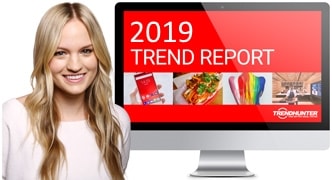 Free 2019 Report & eBook
Get the top 100 trends happening right NOW -- plus a FREE copy of our award-winning book.

Our Research Methodology
This article is one of 350,000 experiments. We use crowd filtering, big data and AI to identify insights.
Chaotic Moon's Board of Awesomeness is Steered by Your Motions
The Board of Awesomeness by Chaotic Moon makes the Tony Hawk video games look easy. This one-of-a-kind computerized longboard has a built-on Xbox-Kinect that responds to hand gestures and voice while the Samsung Windows 8 Tablet stapled on the front of the board does the data processing. In short, one can make the longboard move without ever touching the ground. With the 2012 CES (Consumer Electronics Show) happening at the moment, this device is sure to cause quite a stir. By raising your hands upward the longboard speeds up and can reach up to 32mph, and by lowering your hands it slows down. Remember when the Nintendo Wii came out and people became excited because they could swing their arms and play imaginary tennis on TV? The Board of Awesomeness ups this hype even more. If this prototype does become a consumer product, it will be the Segway for the all the cool kids on the block, and is sure to give the 2012 CES developments a run for their money.