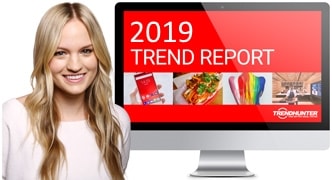 Free 2019 Report & eBook
Get the top 100 trends happening right NOW -- plus a FREE copy of our award-winning book.

Our Research Methodology
This article is one of 350,000 experiments. We use crowd filtering, big data and AI to identify insights.
Buy Beer, Get Bucks, Win Cool Prizes
- By: Chris Skleryk
Feb 7, 2007
References:
budbucks
Bud Bucks is a unique promo gig the "King of Beer" has conjured up debuting in the UK, to pretty much reward people for drinking beer! It's pretty simple, buy some bud (can or bottle) or even get a pint at your local pub and you'll be given a code, go to their website, enter it, than start savin your bucks! Use these bucks in online auctions and bid on prizes such as trips to the US, music offers, sporting goods and a whole slew of other swag. Or if you don't drink enough to come up with enough Bud Bucks to take home a sweet auction prize, or you just don't want to be in the "Clydesdale" horse race, you can hit up their online store to pick up other Budweiser merch with your hard earned bucks. Bud Bucks promo runs from February 8th to July 31st, and from what it looks like they are sporting a picture of a 2007 Ford Mustang on their site:I wonder if we'll get to bid on that? And if so I better start tossin em back!