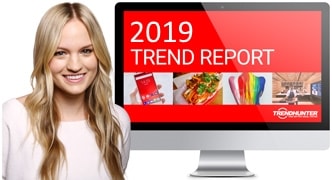 Free 2019 Report & eBook
Get the top 100 trends happening right NOW -- plus a FREE copy of our award-winning book.

Our Research Methodology
This article is one of 350,000 experiments. We use crowd filtering, big data and AI to identify insights.
High-Tech Japanese Tool For Looking Inside & Cleaning Your Ears
- By: thischick
Apr 16, 2007
References:
japundit
The Japanese don't use cotton swabs to clean their ears. They practice the art of Mimikaki instead. Mimikaki is a verb and a noun meaning the art of cleaning one's ears with these special tools. You can buy Mimikaki sticks everywhere in Japan and clean your own ears or you can have it done to you. People who have it done find the feeling of having their ears cleaned with these tools to be addicting and there are even places you can go in Japan if you want Mimikaki done to you. Now if your all alone and worry about putting anything in your ears that you can't see, then the Scope eye is for you. It is a set of glasses conected to a fibre-optic camera cleaning tool. It comes with three interchangeable heads so you can clean your ears, nose, or teeth. The glasses support video feed watching, but if you find that uncomfortable, you can get an adapter that enables computer monitor viewing of all your nasties while you clean them out. The Japanese truly have a product to fill every human want and need don't they?