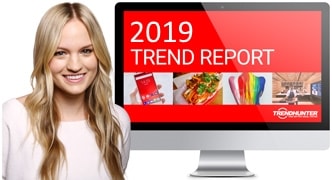 Free 2019 Report & eBook
Get the top 100 trends happening right NOW -- plus a FREE copy of our award-winning book.

Our Research Methodology
This article is one of 350,000 experiments. We use crowd filtering, big data and AI to identify insights.
Second Life Hack Causes Controversy
Let's start at the beginning: It seems Second Life avatars begin life with no 'nads, and if you want your online-self to be packing heat, you have to pay real dollars to some cartoon plastic surgeon to draw yourself some man-meat or a lovely landing strip and labia for the ladies. So, Kevin Alderman of Eros LLC has been doing just that, raking in cash making smooth cartoons bumpy. But apparently having the junk isn't enough, if you want your avatar to close the deal, you have to buy some other software from Eros that basically animates your avatar's sex act. Kind of like Triumph, the Insult Comic Dog, not being able to hump anything without having Robert Smigel's hand up his poop shoot. Now, an avatar named "Volkov Catteneo" broke the sex program's copy protection and sold unauthorized copies. So naturally Alderman filed a civil lawsuit in U.S. District Court (real court not Second Life court) in Tampa, Fla., last month intending to screw this avatar right back. This is some weird stuff, it seems to me that this Second Life thing is for people that have given up on their first life.