If you are looking for transformative change or next level thinking, you need one of Jeremy's 2-7 hour innovation workshops to follow his innovation keynote, relied upon by the world's top leadership teams. These are 100% customized based on your CEO's needs and your collective results from Trend Hunter's Innovation Assessments.

"Jeremy's message
fit perfectly
into our strategy. His high-energy style kept my leadership team engaged and we kept talking about his session well into the evening." – CIO

"Jeremy, is fabulous. We can't wait for him to get back here and we can't wait to work with him again.
Incredible, inspiring, #1!
" – CEO
"A keynote from Jeremy will
energize your team
to take on the world!" – CSO & SVP of Marketing

"We've been raving about Jeremy around the office.
The most inspiring
offsite in my seven years!" – Sr. Director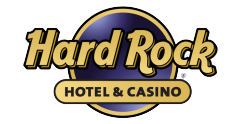 "He made us laugh, think and clap…Jeremy is
the rockstar of keynote speakers
." – CMO

"Jeremy Gutsche
blew us away
. He truly is an intellectual can of Red Bull. I couldn't feel better about the kind of thinking we are going to get." – CEO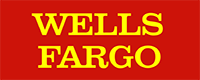 "Jeremy was
absolutely AWESOME!
Tons of people come up to me afterwards and say how much they enjoyed it" - SVP, Strategy

"We had 7500 people from 82 countries, translated into 12 languages, which is more than the United Nations. Jeremy was unbelievable... a
standing ovation
! Best closing speaker we've had in years! Don't miss him!"
- James Pittman, MDRT Committee (7,500 Attendees)
Workshop Details [+/-]
More Testimonials [+/-]
Workshop Details
Focused 100% on your company, the workshops are high-impact, high-intensity experiences that the world's leading companies, billionaires, CEOs, governments and NASA have relied on to either:
1. Dramatically accelerate innovation;
2. Extract the best thinking from their teams;
3. Prototype scenarios of their future; or
4. Make change happen when change is hard.

In the innovation workshops, Jeremy will guide your team through his proven methodology in a series of exercises applied directly to your most concerning challenges. Sub-groups of 4-8 people will work together developing impactful new ideas, disruptive thinking and a cohesive set of next steps. Multiple teams provide multiple perspectives, leading to even more ideas. Workshops can include a dozen people or a full conference room, although the structure is different based on size. Also note the workshops are especially useful for CEO participation, corporate boards and leadership teams.
In addition to the tangible takeaways, your team will develop a new set of tools that can be replicated, including: rapid prototyping, building cohesion, disruptive scenario thinking, forecasting the pace of change and the 6 Patterns of Opportunity.
Jeremy's innovation keynote and workshops helped: NASA prototype the journey to MARS, the top 200 from Microsoft prototype cultural change, the top 50 from Victoria's Secret better understand their customer, the top 250 from NBC prototype their long term future, the top 80 from Chicago Tribune reinvent their strategy, and hundreds of other brands and billionaires to prototype a better future.
"If you're looking to extract better thinking from your team or to make change happen when change is hard, you need Jeremy's innovation keynotes and workshops. His workshops led to new opportunities and revenues. He engaged our people into thinking differently and allowed us to identify things we would not have identified on our own. We green lit / funded ideas directly from the workshop. Jeremy made me a better leader, stretched my imagination and created opportunities for our organization that would not have happened without him. He energizes your team, gets them to think differently, and leads them to action-oriented ideas. His book became our manual for accelerating change and transforming our company from a newspaper to a business services company... and we went from Chapter 11 bankruptcy to one of the most profitable media companies in America. - CEO, Chicago Tribune
"I've seen him 3 times and booked him for my clients. When he speaks, people tweet so much when he is onstage, it takes down our networks. People love him. I can't wait to book him for a fourth time, because he is wonderful."
- Director, Fusion Productions
"A phenomenal speaker who, in a short time has become one of North America's most requested keynote speakers."
- Speaker News, Lavin Agency Newsletter
"Jeremy was brilliant, funny, smart and just plain out of this world ... His presentation was exactly what we needed to hear and perfectly customized for our audience."
- President, Maverick PR
"He's just incredible. Totally spot on. He takes his remarkable research and applies it to our industry. He captures attention. I've seen him 2 times, including the superbowl of meetings, the 3,000 person MPI World Education Congress. I love hearing Jeremy speak."
- David Kliman, Past International Chairman, MPI
"He's a bestselling author who will teach you game-changing beliefs, cutting edge frameworks and powerful ideas so that you can create lasting connections with customers while providing value, leveraging creative thought and harnessing chaos."
- Retail Bankers Association (1,000 Attendees)
"Jeremy is the most innovative speaker we've had and he inspired our group to look at our business differently. The feedback from participants was the most positive we've ever had on a speaker. In addition to the keynote, we hired Jeremy to lead a workshop with our executive team. His energy and enthusiasm is contagious and what followed was the most creative session we've ever had. I don't think our team would have achieved the insight we did had it not been for Jeremy. He helped us sharpen our focus on some key strategic initiatives which will lead to game-changing results. As if that wasn't enough, he even got us featured on CNN."
- CEO, Gore Mutual
"Jeremy was the highest rated speaker at the Canada-e-Connect Strategy Conference. Even with an amazing line-up of speakers, delegates still today tell me how much they enjoyed Jeremy's keynote speech. In addition to being a great speaker, Jeremy also happens to be an awesome guy!"
- Executive Director, Canada Tourism
"Best speaker of the whole 3 day congress... Energizing, stimulating, modern, fun, passionate presentation... Jeremy was the most effective & relevant presenter of the whole conference [Jeremy's weighted score was an unprecedented 97.1%]."
- World HR Congress (2x client)