Unpublished -
Polymer Vision's "Readius"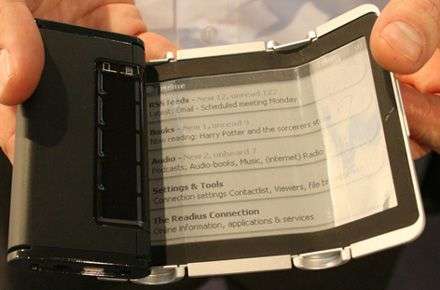 The future of phone/e-book readers
- By: cosio55
Feb 5, 2008
References:
engadget
Since mid-December of last year, Polymer Vision presented there e-book reader, but now it is official this product is coming to production, this new wonder in a 3G-equipped model as well as e-ink which lets the device bettery to last up to six times longer. The company said that they have a commercial version of the phone/e-book reader which will be available sometime in the mid 2008, this new gadget will be launched in Italy via Telecom Italia. The main future of this device is that it feautures a foldable, grayscale, 5-inch QVGA display, and boasts a slew of features, including HSDPA, a 400MHz ARM CPU, and a battery life up to six times longer than current mobile phones.