Reliving the Bush Shoe Scandal Through Animated Gifs
By: Sandra Winn -
Published:
Dec 17, 2008
• References:
boingboing.net
It didn't take long for tech-savvy internet users to make animated gifs surrounding Iraqi journalist, Muntadar al-Zeidi, throwing his shoes at President Bush.  Since December 15, 2008, BoingBoing has received no less than 9 submissions.
Animated gifs of the President Bush shoe-throwing scandal even have Curly from the 'Three Stooges' taking a shot at the outgoing, lame-duck president.  Here are a couple of
samples
for you to enjoy: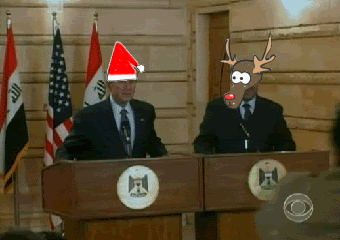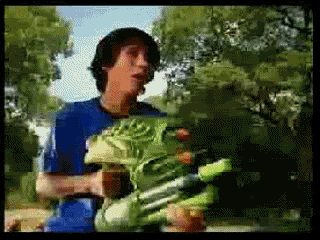 I have two favorite animations. One features President Bush as Neo in the infamous bullet-dodging scene from 'The Matrix', except he's dodging shoes. The other is a link for a video game called '
Flying Babush
' from a BoingBoing commenter.  In it, you try and nail President Bush with flying footwear. 
President Bush may not be popular, but he sure is going out of his eight-year presidency with a bang—or a 'shoe' I should say.
Stats for Virtual Footwear Throwing
Trending: Older & Mild
Traction:

5,142

clicks in 335 w
Interest: 4 minutes
Concept: Virtual Footwear Throwing
Related: 66 examples / 51 photos
Segment: Males, 12-35
Comparison Set: 24 similar articles, including: 24 whimsically woven seats, political footwear throwing, and realistic balloon animals.