Trend Hunter on Start Something Big
Our 2 Minute Documentary
Trend Hunter is growing fast and we need you to help!
For context, TrendHunter.com is the world's largest, most popular trend community, and we're looking for entrepreneurial, ambitious people to join our Toronto office. Located in the heart of Toronto's fashion district (Queen and Spadina), our office is full of young, dynamic people helping to grow our exciting business. We are so passionate about Trend Hunter that it seems like a hobby, not just a job.
• Wall Street Journal Workplace of the Day
"An Office as Hip as Its Occupants"
• Awarded, "One of Canada's Most Innovative Companies," by the Canadian Innovation Exchange
• Canada's Best Start-up Work Culture - Techvibes
• Office Culture Profiled on CNN, National Post, Globe and Mail, Rogers TV, BNN, Toronto Star, CityTV
With more than 40,000,000 views per month (2,483,000,000 views all-time), our Toronto social media jobs offer a unique opportunity not found elsewhere in Canada. By definition, our content is about the cutting edge of cool, which makes the work fun. In terms of exposure, we receive more than double the traffic of the National Post, Maclean's and the Financial Post combined.
[More About Us]
Current Job Opportunities:
• Journalism Interns
• Social Media Interns

---
6 full-time roles in Toronto; 3 terms per year
---
You are an ambitious, enthusiastic and outgoing self-starter looking to learn more about journalism. You crave the cutting edge and love the latest in fashion, tech, design, pop culture and viral videos. Your grammar is impeccable and you are web 2.0 savvy (i.e. you understand social media, Twitter, Facebook, LinkedIn and the blogosphere). You would love to get into the social media world and see Trend Hunter as a big opportunity to kick start your writing / social media career.
Responsibilities
- Building a portfolio of 1,000 trends, with lots of coaching along the way
- Online PR / marketing projects
Requirements
- Passion for finding the next big thing
- Impeccable grammar
- Canadian resident living in Toronto
Interested? Apply on our Journalism Internships page
---
Multiple Junior and Intermediate Roles
---
You are curious, creative and, most importantly, ambitious. We are looking for enthusiastic self-starters looking to join a fast-growing business that has recently expanded its full time staff 3x to accommodate significant growth.
Responsibilities
- Business Development, Lead Generation, Creative Strategy, Research, Marketing
Requirements
- Passion for finding the next big thing
- Extremely ambitious and entrepreneurial
- Canadian resident living in Toronto
Interested? Apply on our Internships page
---
Unlimited virtual positions available
---
Anyone can sign-up to become a Trend Hunter, and we are always looking for more writers. We don't pay a salary, but it is a lot of fun and you get massive exposure to millions of viewers while building a portfolio you can showcase to friends, coworkers and future employers. If you want to be a part of this team, simply go to our registration page and start submitting. We'll give you lots of feedback and start editing your articles as soon as they land in our feed.
Responsibilities
- Find awesome stuff and write about it
Interested? Start Writing Today
Our Fun Toronto Office
---
Our Toronto office is a pretty stellar Queen Street location and a creative space. Features include everything from a digital projected scoreboard to a beer fridge and fireplace. The brick and beam space is full of windows overlooking tree tops, and the programmer lounge is a corner suite office with its own couch and, of course, a wall full of Atari Asteroid wall decals. Take a tour: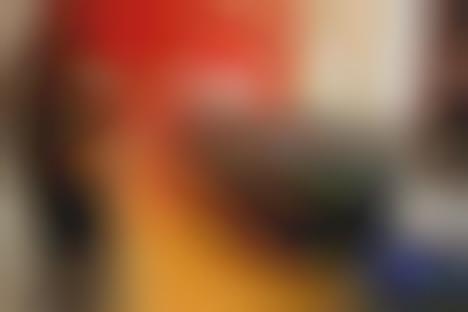 Toronto Team Fun Days
---
Working at Trend Hunter isn't just about creating awesome content for the planet's most popular trend publication. We also like to adventure: