Accelerate Your Career at The #1 Trend Website in the World Apply Now
Trend Hunter is one of Canada's most award-winning online businesses and we've entered a new period of rapid growth. In 2014, we more than tripled our staff with the addition of our Trend Advisory. Every month, top-tier innovators at brands like Adidas, Samsung, Hasbro and Budweiser rely on our cutting edge trend research to find better ideas, faster. We are rapidly expanding, especially in business development, research and sales.
By joining Trend Hunter, you will build skills, have fun, challenge yourself, and learn while getting huge exposure. Writers will build huge portfolios and get millions of views, while business development and research experts will interact with some of the world's most powerful innovators while building new skills and experience. Plus, those who are ambitious will receive full time offers to join our growing, exciting team and the #1 most popular, largest trend spotting website.
All of journalism internships are paid positions with an upside to increase your wage based on your work. We've also converted roughly 30 internship positions into full time roles, which, based on your interest, could involve a full time position writing, research, client relations or other areas of our growing business.
• Wall Street Journal Workplace of the Day "An Office as Hip as Its Occupants"
• Awarded, "One of Canada's Most Innovative Companies" - Canadian Innovation Exchange
• Canada's Best Start-up Work Culture - Techvibes
• Globe and Mail Amazing Space - Globe and Mail
• Office Culture Profiled on CNN, National Post, Globe and Mail, Rogers TV, BNN, Toronto Star, CityTV

Within Canada, there is simply no other social media jobs, journalism internship or research jobs that compare. While junior people and interns at old-school publications are fetching coffees and making copies, our new teammates are learning the cutting edge of social media and trend research while building their portfolios, interviewing celebrities, attending pr events, starring in videos, enjoying weekly beer parties, and being a part of something epic. And the kicker is that amidst all the good times, your work will get exposure to our massive audience, which is large enough to fill the Air Canada Centre 100 times every month
Get More Exposure than 'Old-School' Media Companies Apply Now
Trend Hunter dominates the Canadian media in online traffic, which is important because you'll be learning the skills about how online publishing works. It can be discouraging as a new grad looking for experience to see that Canada's traditional media outlets lag in the digital world, but this stems from our nation's conservatism in business and education. We're trying to change that by pushing the limits of innovation, teaching you the cutting edge and giving you massive exposure to launch your career. (Also, we're trying to change that by working with multiple post-secondary institutions on advisory boards.
Benefit to You - Learn a Cutting Edge Curriculum Apply Now
Our Toronto journalism internship and intro jobs are more like a training program that allow you to build your skills while allowing you to get experience in fashion, technology, advertising, the environment and design. Our junior team members get firsthand experience working at one of the planet's most popular online publications and exposure to our 60,000,000 views per month. After a month or two of curriculum, you'll get to drive exciting projects, which have included: TV scriptwriting, publicity stunt design, attending and covering Fashion Week, PR launch strategies, Trend Report research and interviews with celebrities like: DVF, Adrianna Lima, Candace Swanpoel, Kenny Hotz, the CEO of Rolls Royce and the CEO of Ikea.
The Curriculum - In addition to the hands-on work, you'll go through dozens of seminars on topics including sessions on each of the following: social media, copyright, seo, writing with zest, style zest, top lists, brands, supercharging titles, millennials in the workforce, resume writing, interviewing, online marketing, high traffic articles, writing for speed, advanced grammar (we'll make it fun, don't worry), social good and our feel smarter Friday keynote.org sessions. There are also group workshops, individual project training (based on your interests), and individual feedback sessions
Feedback & Training - We'll invest time in your skills! In addition to one-on-one feedback sessions and training, you will receive ongoing writing feedback and editing of your work. For a typical internship, this will add up to 40 hours of editing time and feedback per intern, which will help improve your writing skills, boost your variability and sharpen your title skills. We'll also coach you and motivate you to achieve your writing goals.
Experience Not Tasks - All of your effort will be spent learning and honing your writing, social media or video skills. We don't think an intern should have to fetch coffees, answer phones or do mundane tasks. This is more like a school. :)
100% of Our Employees are Former Interns or Summer Students - In terms of long-term employment, we can't offer any guarantees, but when we need people, we always turn to our intern alumni. In fact, 100% of our 22 full time staff members were previously from our internship program (or summer/co-op program for web developers.) In addition, we've offered dozens of writing contract for intern graduates who get their writing skills to a level where we can publish their work without editing. Even if we can't hire you, we will help prepare you for your job hunt.
7 Reasons Our Journalism Internships & Intro Jobs Kick Ass Apply Now
6 Brands in One = More Opportunity! Apply Now
Trend Hunter includes multiple brands, including: TrendHunter.com, Keynotes.org, SocialBusiness.org, Trend Hunter TV and TrendReports.com. Depending on our latest goals and your interests, there will be many unique opportunities for you to develop your skills in our program. Here's a highlight of each brand:
What Makes Our Internship Awesome - Intern Team Video Apply Now
If you want to know what it's like behind the scenes, check out this intern team interview video... Enjoy!
Former Interns - Case Studies Apply Now
Check out the case studies to learn more about our Trend Hunter journalism internship.
Interns and Intern Alumni Apply Now
Learning highly employable social media skills, our journalism interns and video editing interns build huge portfolios, giving them an edge in the competitive world of journalism and digital media.
Careers After the Toronto Internship Apply Now
From MTV and The National Post to AOL and the United Nations, our interns have graduated our program into some pretty cool roles. Plus, we've hired 22 full time and 20 as contributing editors. Here's a sample list of where our graduates have gone after the Toronto journalism internship:
• Traditional Media - MTV, National Post, National Geographic, TSN, Food Network, Slice, HGTV, Chatalaine
• Social Media - Trend Hunter (17 full time, 20 freelance), VICE, AOL, iVilliage, Aha Moment Media, MacMedia, ThinkContra, MediaEdge, StilltheLovely, Zalora, Independent Freelance
• Social Good - United Nations, SocialBusiness.org (Trend Hunter's sister site)
• Community Managers - Gladstone, Rent Frock Repeat, The Lavin Agency
• Advertising - Leo Burnett, Ogilvy, Taxi, The Brand Factory, Trend Collective
• School - UCLA (MBA), Colombia (Masters), Waterloo, Queen's, U of T, Humber College
• Media Appearances - CityTV, Fox News, Huffington Post, Entertainment Tonight, CP24, BNN, Shaw
Our Sweet Toronto Office Apply Now
As you might expect, Trend Hunter's Toronto office exudes cool. Located near Queen and SoHo, the office is a lofty brick and beam open concept space. A media wall, projected scoreboard, beer fridge, fireplace, and British phone booth are just a few examples of how this space is extremely unique (not to mention all of our wonderful Toronto interns, research experts and editors).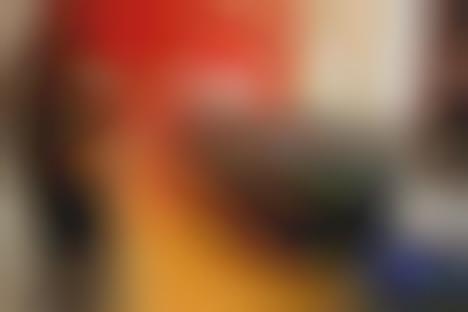 Toronto Journalism Internship Monthly Fun Days Apply Now
At Trend Hunter, our days aren't just about having an awesome time writing stellar articles about the most interesting stuff on the planet. Sometimes we also have fun.
Read Our Award Winning Book FREE
Exploiting Chaos: 150 Ways to Spark Innovation During Times of Change Apply Now
If you really want to know what we're all about, start reading our ebook! It's a good way to prepare for the Toronto journalism internship or social media internship interviews.
Apply Now - Interested in Our Internships & Intro Roles? Apply Now
You are an ambitious, enthusiastic and outgoing self-starter looking to learn more about journalism or business development. You crave the cutting edge and love the latest in fashion, tech, design, pop culture and viral videos. You are ambitious and web 2.0 savvy (ie. you understand social media, Twitter, Facebook, LinkedIn and the blogosphere.)
Trend Hunter does grant college credit, where applicable. You must already be based in Ontario. We offer a set curriculum, workshops and coaching, which requires your availability to work full time (M-F; 9-5) in our Toronto office.
Note: Getting a Trend Hunter internship or intro role is a competitive process. You should make yourself very familiar with the website.