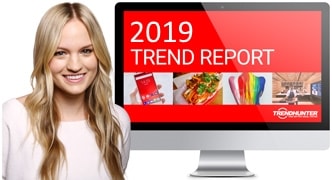 Free 2019 Report & eBook
Get the top 100 trends happening right NOW -- plus a FREE copy of our award-winning book.

Our Research Methodology
This article is one of 350,000 experiments. We use crowd filtering, big data and AI to identify insights.
The Digital TV White Space
The nation switches to digital TV in February 2009 and ten months before flip the switch, tech companies and TV broadcasters are fighting over the virtual remote, each with different ideas how to use up unused airwaves. The big guys like Google Inc. and Microsoft Corp. will be launching advertising and lobbying blitzes, to convince the powers that be that unoccupied airwaves, or "white spaces," can be used for affordable high-speed Internet service, to the benefit of rural areas and to gear up competition and innovation. Supposedly, the technology is there to allow low-powered, unlicensed devices, like cell phones, laptops and BlackBerrys to operate in the those spaces without interfering with TV programming and wireless microphone signals. In February 2009, broadcasters will occupy channels 2 through 51. But in rural areas, almost half those channels will remain empty. The "white spaces" are considered valuable for their ability to travel long distances and go through walls. It will be up to the Federal Communications Commission to figure out if the technology can do this. Several publicized tests have failed and many other companies are against it.