Greetings,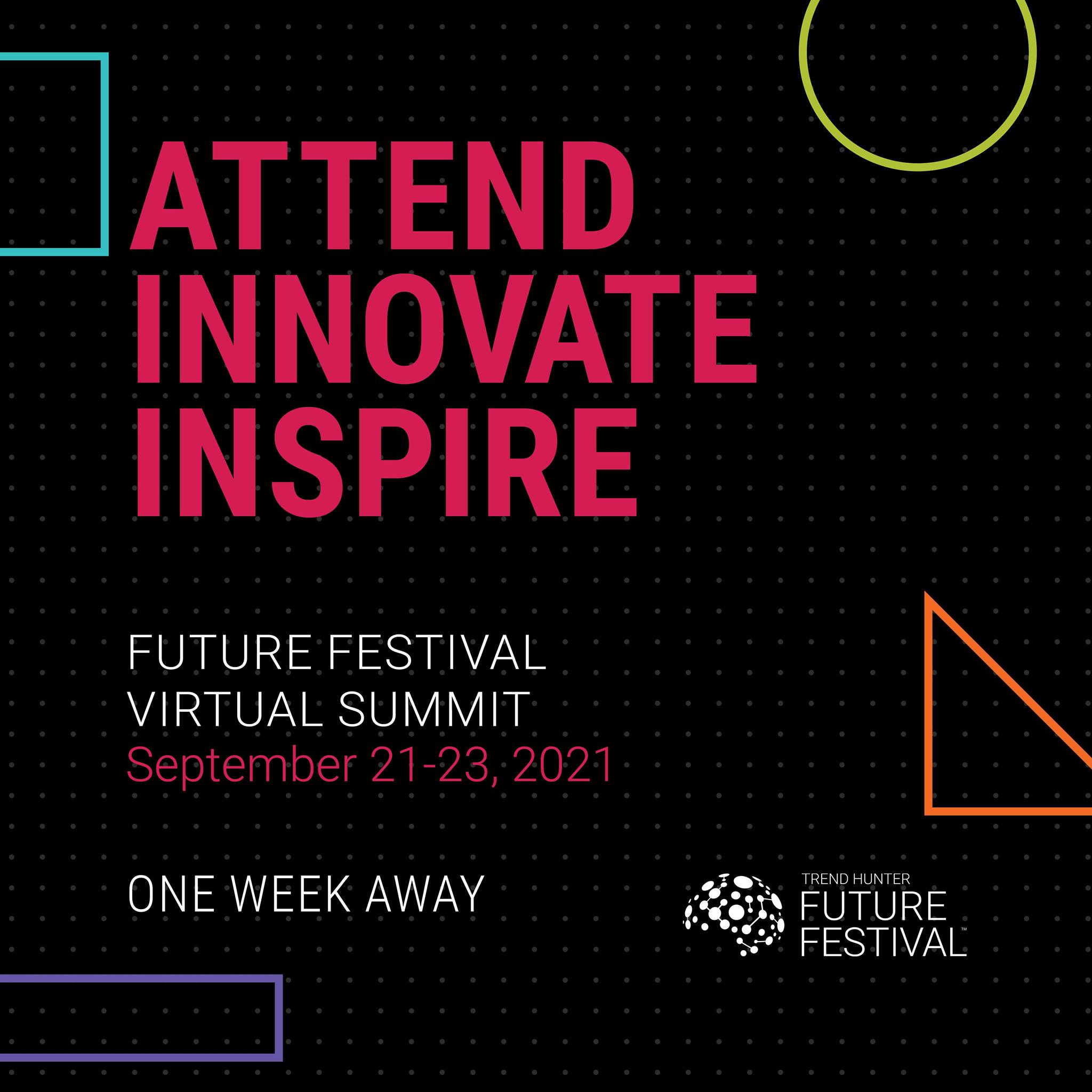 ACT SOON - Join 20,000 Smart People Like You With a FREE TICKET


I hope you are excited to learn our ALL-NEW content about the New Roaring 20s! If you don't have your FREE ticket, join 20,000 smart people like you with a pass to the first morning at FutureFestival.com. This is the world's #1 largest innovation event and we don't want you to miss out.

Also, consider upgrading to the PRO ticket for the full 3-day experience and a bonus ticket to an in-person event in the future.

Tuesday Sept 21 - Adaptation & Change
Morning (FREE)
9:30 am - Welcome Reception - Trends in 2022
10:00 am - INNOVATION: The Roaring 20s & Opportunity in Times of Chaos
11:00 am - MEGATRENDS: Top 18 Countdown for 2022
11:30 am - LUNCH KEYNOTE: Create The Future

Afternoon (PRO & VIP)
1:00pm - CATEGORY DEEP DIVES
Choose Your Experiential Trend Report Session & Included Report:
•Media, CPG, Alcohol, Grocery, Retail, Hospitality, Kids, Media or Tech

Wednesday Sept 22 - Trends & Opportunities (PRO & VIP Tickets)
9:30 am Welcome Reception - Trends in 2022
10:00 am - CONSUMER: Generational Evolution in Chaos
11:00 am - MEDIA: New Wave Social Media
11:30 am - EXPERIENCE: Experiential Economy 2.0
12:00 pm - LUNCH KEYNOTE: Better and Faster
1:00 pm - WORK CULTURE: Reinventing Employeecentricity
1:30 pm - MARKETING: The Era of Empowerment
2:00 pm - RETAIL: Reinventing Shopping
2:30 pm - Break
3:00 pm - INNOVATION: Innovator Stories
3:30 pm - SUSTAINABLE DESIGN: Creating a Future
4:00 pm - AI & TECH: The Super Future
4:30 pm - Wrap Up

Wednesday Sept 23 - Innovation (PRO & VIP Tickets)
9:30 am EDT Welcome Reception - Workshop Tactics
10:00 am Innovation and Prototyping Masterclass
10:20 am Learn The Patterns of Opportunity
11:20 am Best Practices for Redefining Ideas
11:40 am Best Practices for Running This Workshop With Your Team

You are about to experience the greatest window of opportunity in your career. Post-pandemic, needs change, the world evolves and everything is just a little bit different. Know how to spot the trends and you can thrive. JOIN US!
Enjoy!
Jeremy Gutsche
CEO, Author & Keynote Speaker - JeremyGutsche.com
Consumer Insights
Cosmetic Supplement

Beauty-focused ingestible supplements are offered in unique formats

Trend - Health brands are branching out from offering beauty-enhancing pills and are now offering their beauty supplements in unique formats. These include everything from dissolvable strips to...
IoT Retail

Platforms that monitor, gather data and form insights enhance retail experiences

Trend - IoT platforms are being used to determine the best options for a range of retail processes and issues. These connected solutions help brands do everything from ensuring that COVID-19 safety...
Contactless Kiosk

Contactless kiosks make retail convenient and safer for stores and customers

Trend - Retailers are increasingly purchasing payment and/or ordering kiosks that are entirely contactless in order to make the checkout or ordering process simpler for users, as well as reducing...
Precision Pen

The cosmetics industry uses pen formats for precision application

Trend - Unlikely products in the cosmetic industry are now being offered in pen-like packaging, as this type of packaging offers ease of application, precision, and portability. Everything from...
Antioxidant Infusion

Antioxidants are infused into unlikely products

Trend - The popularity of antioxidants in things like food, beverage and skincare has resulted in brands branching out and infusing these oxidation harm-reducing substances into unlikely products...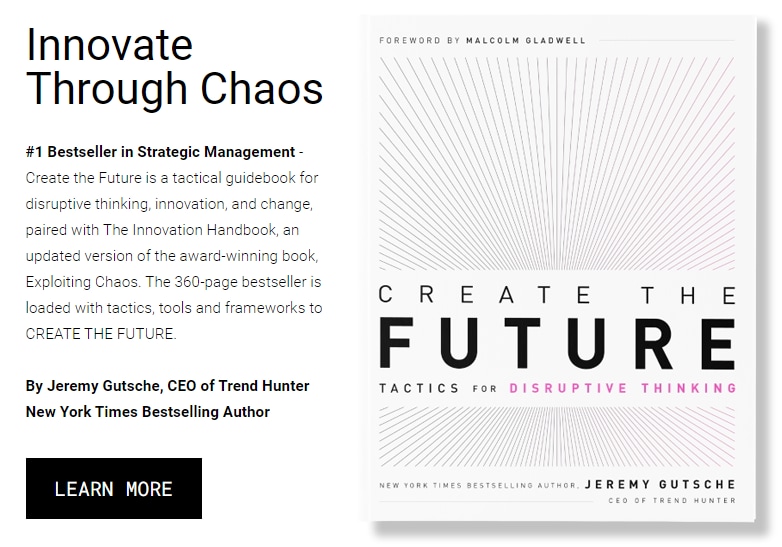 Top This Week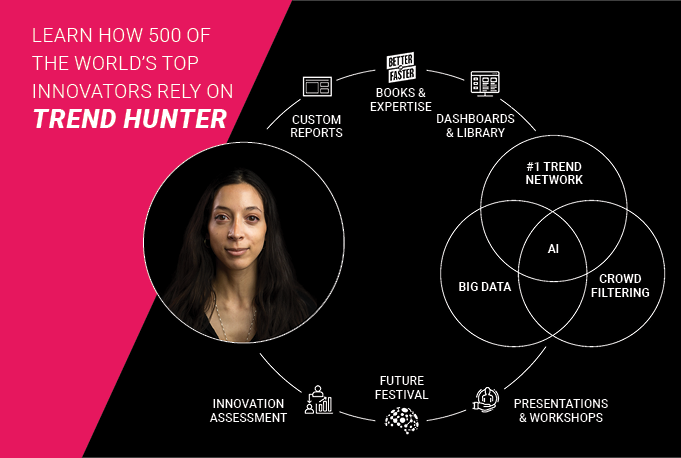 Pop Culture
Tech
Art & Design
Eco
Social Good
Keynotes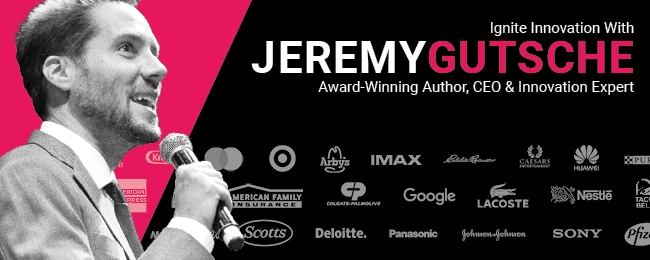 Want More?
Join 750 brands, billionaires, CEOs & NASA who rely on our custom keynotes, research and events to accelerate innovation.
Contact Us
| | |
| --- | --- |
| Trends © 2020 TREND HUNTER Inc. | Terms of Use, Copyright Info & Privacy Policy |