Greetings,
KEYNOTE VIDEO: 13 Lessons From the Roaring 20s


I've enclosed a few goodies to inspire you about 2022 and the New Roaring 20s, including my newest full keynote video. Happy planning, and enjoy!

1. MY NEWEST FUTURE FESTIVAL KEYNOTE: Learn 13 Business Lessons From The Roaring 20s & Black Plague
https://youtu.be/O217ziYjft8

2. CREATE THE FUTURE VIDEO (Join 4,000,000 inspired!) - These times of change create new paths of opportunity for you. Don't miss out. Prepare for your next level with tactics on disruptive thinking, from my latest award-winner, Create The Future: (30 Minute Keynote)
https://www.youtube.com/watch?v=ZgdZfFA6v3I

3. EXPLOITING CHAOS BOOK PDF- Free Download of My Award-Winning Chaos Book, Exploiting Chaos - 150 Ways to Spark Innovation During Times of Change (direct download)
https://go.trendhunter.com/exploiting-chaos

4. FUTURE FESTIVAL in 2022: Come to Future Festival LA next week, or one of 7 cities in 2022:
https://www.FutureFestival.com

5. 2022 Trend Report - FREE DOWNLOAD - Stay ahead of what's next with our most-updated version of the 2022 Trend Report, loaded with 100 insights, 500+ examples... Already downloaded by more than 310,000 people:
2022 Trend Report

If you want to chat more about our keynotes, Accelerator Programs, Custom Master-Classes or custom research for 2022, now is a great time to chat about what's next. Email our team directly at: Advisory@TrendHunter.com
Enjoy!
Jeremy Gutsche
CEO, Author & Keynote Speaker - JeremyGutsche.com
Consumer Insights
Accessible Gaming

eSports are becoming more accessible for people with disabilities

Trend - Despite eSports' popularity, the industry is still behind when it comes to accessibility for people with disabilities. This is slowly changing with initiatives, tools and features that...
Recycled Linen

Home linens are being made with recycled materials

Trend - Home items like linens are often viewed as a necessity, and in the age of climate change are being adapted with eco-friendly materials. Products like towels are now being made from materials...
Sustainable Pets

Pet food is now being used to reduce brands' environmental impact

Trend - Pet food brands are now offering environmentally friendly food options for cats and dogs. These sustainable options include everything from insect-based foods, to foods made from invasive...
Bio Tile

Home tiling solutions are now being made with sustainable materials

Trend - Home tiling brands are now offering specialty tiles that are made with sustainable ingredients. Products in this space include everything from tiles made with repurposed fish scales, to ones...
Waste Discount

Brands initiate waste-reduction programs while offering discounts to customers

Trend - More brands are looking to reduce their environmental impact by offering waste-reducing, repurposing programs and products that offer consumers specialty discounts for purchasing items that...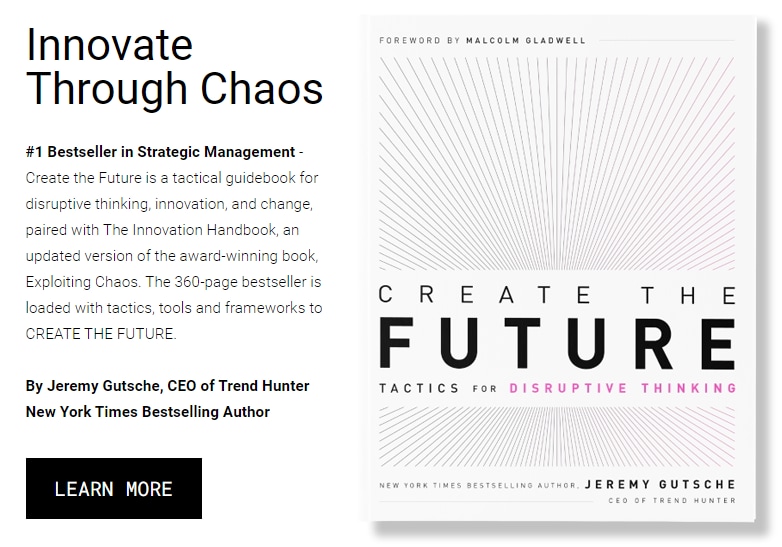 Top This Week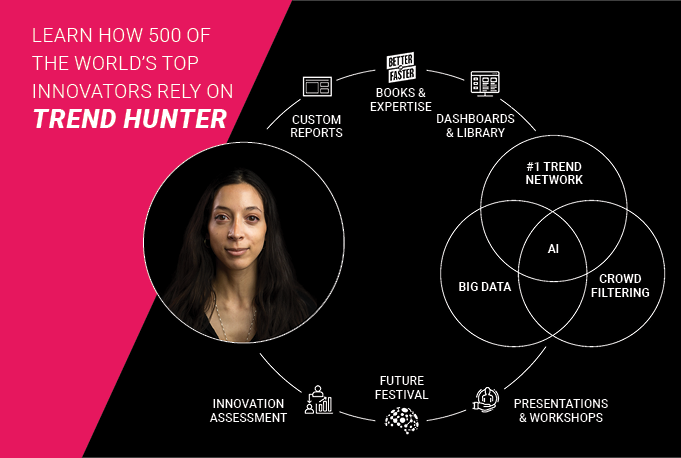 Pop Culture
Tech
Art & Design
Eco
Social Good
Keynotes
The Future of Play

Leisure Trend Keynote Speaker Courtney Scharf on the Evolution of Entertainment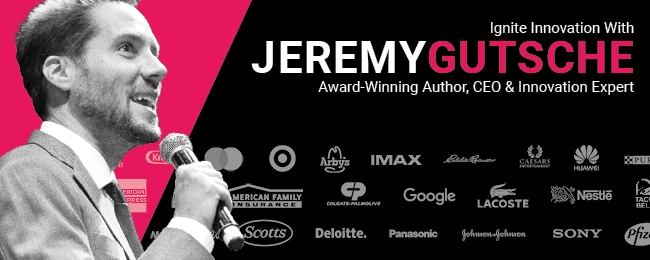 Want More?
Join 750 brands, billionaires, CEOs & NASA who rely on our custom keynotes, research and events to accelerate innovation.
Contact Us
| | |
| --- | --- |
| Trends © 2020 TREND HUNTER Inc. | Terms of Use, Copyright Info & Privacy Policy |