Greetings,
I am THRILLED to announce we have 5 FREE themed Future Festivals coming up in March. You can get the details and reserve your spot HERE.

- FF International - March 2-3 (Euro Time)
- FF CPG & Food - March 24-25
- FF Retail & Marketing - March 17-18
- FF Media & Entertainment - March 21-22
- World Summit 2021 - September 21-23

ALSO - NEXT WEEK, a webinar on CPG, FOOD & THE NEW NORMAL:
- Get a CPG / Food Trend Report + Walkthrough
- Q&A With Kareth Middlemass, CPG Food & Beverage Innovation Executive
- (Formerly at Nestle, Loblaw Groceries, Cavendish Farms, Pfizer and Unilever)
Registration HERE

Last, for some context, each of our new festivals will be paired with some leadup webinars, category trend reports, and some new products including a 5 Year Long Term Trend and Strategy Report, which is something available now if you are interested.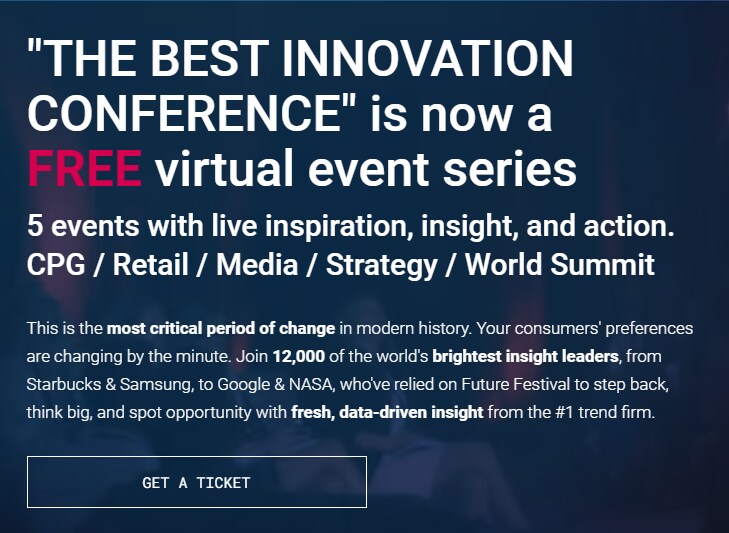 Enjoy!
Jeremy Gutsche
CEO, Author & Keynote Speaker - JeremyGutsche.com
Consumer Insights
Scanned Convenience

Scanning devices are improving consumer lifestyles by taking out the guesswork

Trend - Tech brands are launching scanning devices for the home, allowing consumers to complete chores in an efficient and informed manner. Deployed either as hand-held devices or as a built-in...
Lung Training

Tech brands are developing products to help consumers improve their lung capacity

Trend - Deployed as solutions both for athletes and everyday consumers, companies are developing compact and portable smart devices that can assist individuals in training their breathing to improve...
Nature Novice

Adventure tourism brands offer slower-paced novice trips for a new wave of travelers

Trend - When vacationing during COVID-19, North Americans are opting for trips that focus on the outdoors. Many of these consumers aren't experienced with outdoor activities like hiking,...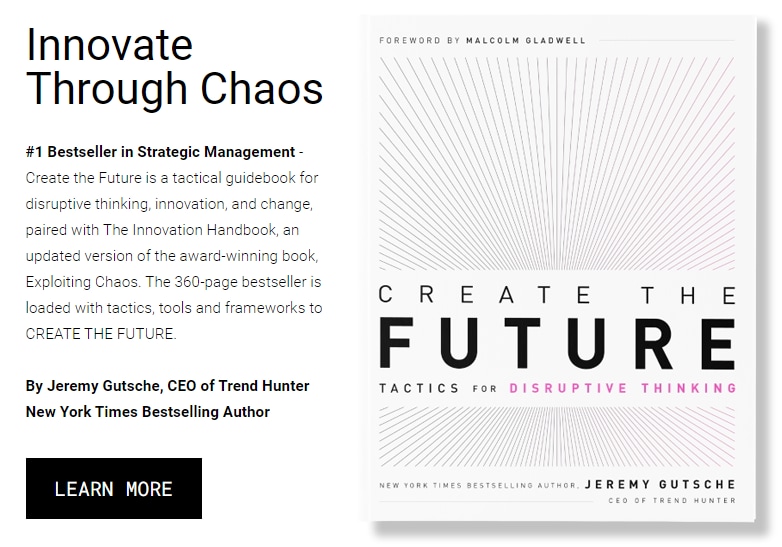 Hot Ideas
Featured Top Lists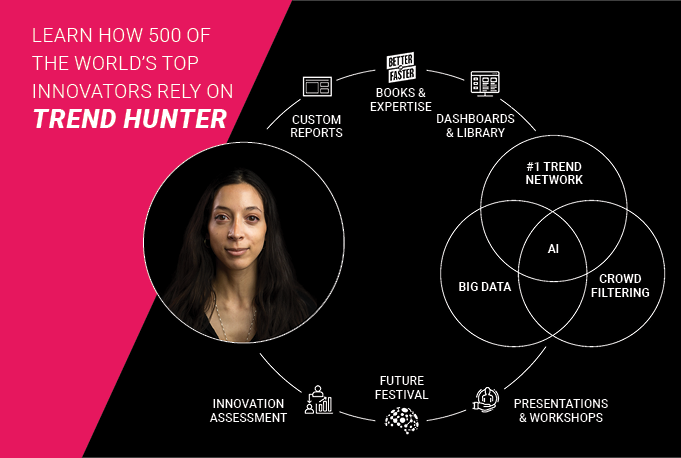 Marketing
Pop Culture
Tech
Art & Design
Eco
Luxury
Fashion
Social Good
Keynotes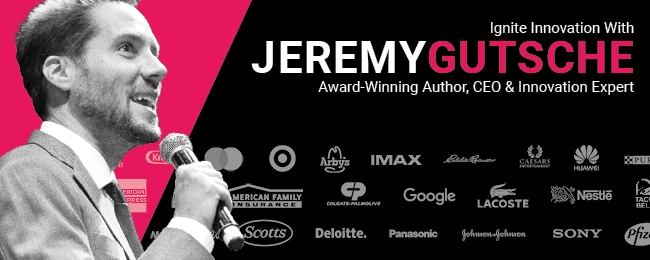 Want More?
Join 750 brands, billionaires, CEOs & NASA who rely on our custom keynotes, research and events to accelerate innovation.
Contact Us
| | |
| --- | --- |
| Trends © 2020 TREND HUNTER Inc. | Terms of Use, Copyright Info & Privacy Policy |