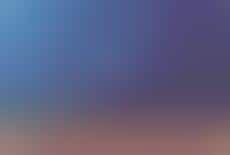 Colliers International and Chris Fyvie not only helped Trend Hunter find our new space in Toronto, but they sponsored this Trend Hunter documentary video, produced by Crucial Pictures
.
(SPONSORED) Say goodbye to the corner office. Employers are shaking up office traditions, putting employees first as they consider where they'll move next. Welcome your new neighbour – your boss, who is giving up their office, opting for collaboration over closed doors. More business leaders are considering the implications of where they'll move next, understanding its impact on company culture and brand image.
Great companies need great spaces and tech brands aren't the only companies wanting open-plan work environments. Stuffy workplaces are a thing of the past and companies are seeing the value in choosing office space that reflects their brand personality. Whether it's a slide, a beer fridge, an abundance of white boards for brainstorming or Foosball tables; brands are creating a second home for their staff, who often spends more time there than anywhere else.
Thanks to
Colliers International
for our rad office documentary.