Paper Thin Dell Display Port Monitor is Going into Production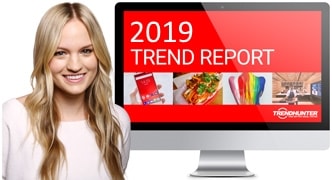 Free 2019 Report & eBook
Get the top 100 trends happening right NOW -- plus a FREE copy of our award-winning book.

Our Research Methodology
This article is one of 350,000 experiments. We use crowd filtering, big data and AI to identify insights.
Paper Thin Dell Display Port Monitor Is Going Into Production
- By: thischick
May 19, 2007
References:
gearlog
Dell is setting a new industry standard with their "Display Port" paper-thin concept monitor. What does that mean? In a nutshell, this monitor is going to blow the competition away. Don't let the ultra-cool design fool you into thinking it's just another pretty face. This monitor will give you better video quality than your home television, we're talking 4x HDTV clarity and it will act like a central hub for all your other peripherals and monitors connecting everything seamlessly through one bi-directional cable. The thought of having only one bi-directional cable to connect all my peripherals has me weak in the knees. Dell will roll these sweet monitors in late 2007, be prepared to wait in line for one.