2009 Trend Reports by TREND HUNTER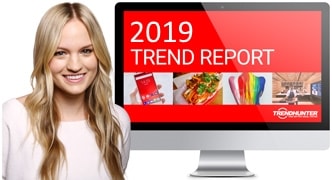 Free 2019 Report & eBook
Get the top 100 trends happening right NOW -- plus a FREE copy of our award-winning book.
Our Research Methodology
This article is one of 350,000 experiments. We use crowd filtering, big data and AI to identify insights.
#1 in Trends
- By: Jeremy Gutsche
Nov 20, 2008
References:
trendhunter
To prepare you for a year of dramatic change, TREND HUNTER Research has developed a cutting edge trend report methodology called Crowd Sourced Insight (tm). Here's how it works: As the world's largest trend network, our global team of more than 20,000 Trend Hunters have collected nearly 30,000 micro-trends and cutting edge ideas. We've published these on Trend Hunter, receiving more than 40,000,000 views - dramatically more views than any other trend site. This data allows us to filter the most powerful ideas to keep our trend reports on the cutting edge.