Hey there!
Our
Future Festival flash sale
is officially on! From now until February 14th, we're offering 5-for-1 ticket pricing for all of our 1 and 2-day events. That means you can bring a team of 5 to a 1-day event for just $999, or to a 2-day event for just $1,999!
This is a one-time offer made possible by the launch of my
new book
, and unfortunately it can't be applied to ticket purchases made before the sale period. However, if you already have a ticket, now is the perfect chance to bring your colleagues.
The sale will be over before you know it, so visit
futurefestival.com
while you can. I hope to see you and your team soon!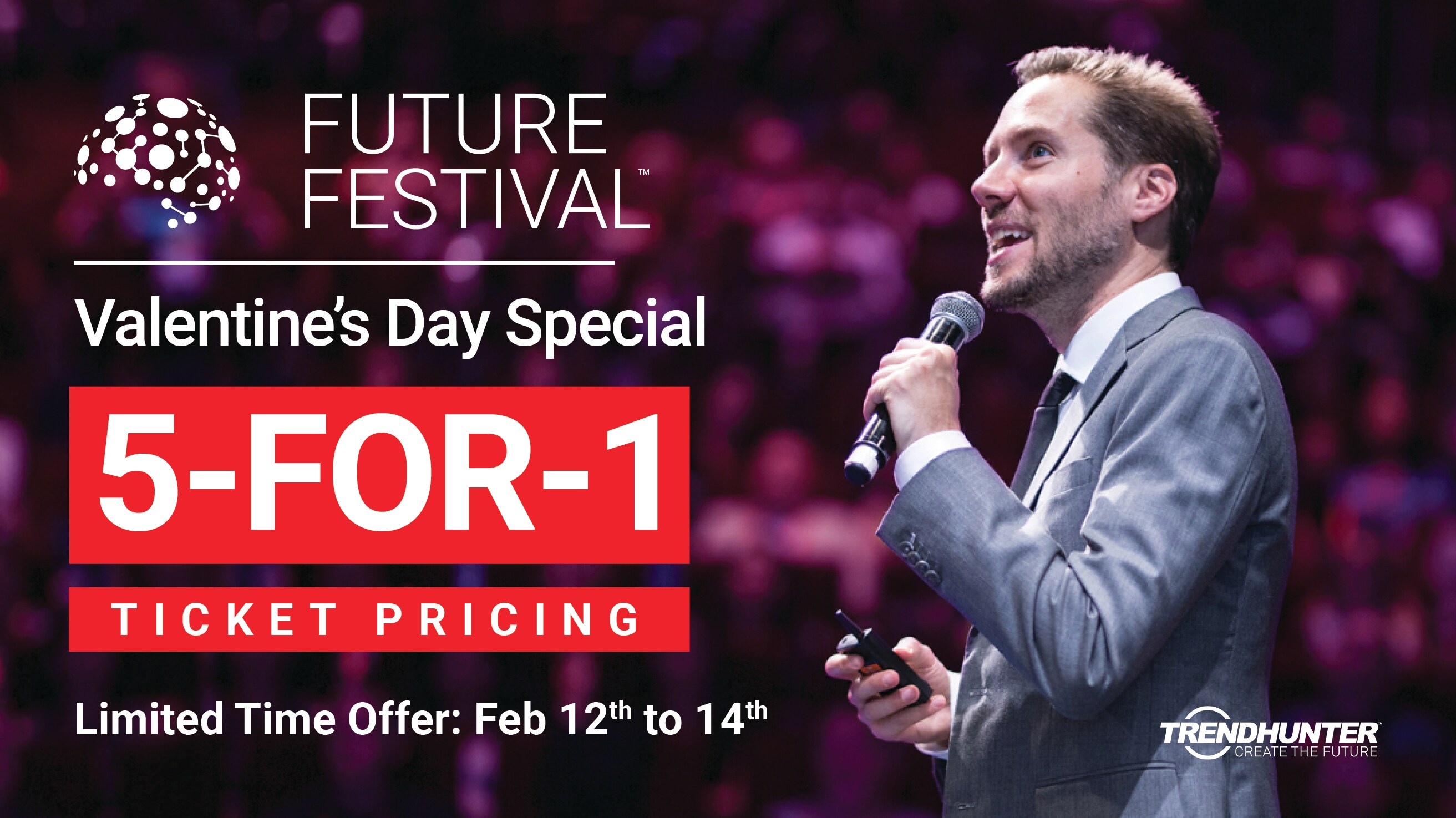 Take advantage of our 5-for-1 ticket promo today

Cheers,
Jeremy Gutsche
CEO, Author & Keynote Speaker - JeremyGutsche.com






Feb 07
Bellevue
Feb 12
New Orleans
Feb 21
Phoenix
Feb 22
Dubai
Mar 03
Scottsdale
Mar 04
Las Vegas
Mar 07
Honolulu
Mar 09
Las Vegas
Mar 12
New York
Mar 16
Las Vegas
Mar 17
Los Angeles
Mar 19
Maui
Mar 23
Boston
Mar 25
Cincinnati
Mar 27
Atlanta
Apr 08
Kansas City
Apr 21
Chicago
Apr 23
Kiev
Apr 29
Las Vegas
May 04
San Francisco
May 06
Austin
May 08
Mexico City
May 13
Nashville
Jun 02
Minneapolis
Jun 04
Orlando
Jun 15
Salt Lake City
Jun 22
Barcelona
Jun 24
London
Jul 13
New York
Jul 15
Arkansas
Jul 21
Los Angeles
Jul 27
San Antonio
Sep 15
Toronto