Hey there!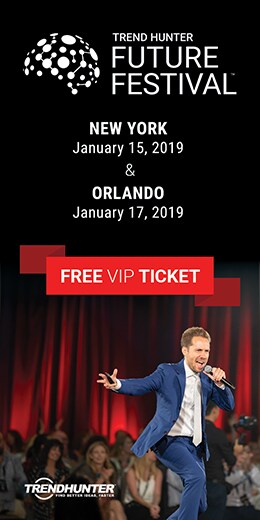 Today we have an exclusive end-of-year flash sale to help you and a colleague turn industry insights into action in 2019! With your purchase of any
Future Festival
ticket today or tomorrow, you'll get a free VIP ticket.
Our upcoming events will be in
New York
and
Orlando
, but if you can't make it to those we have 9 other cities that you have the choice of attending, including Atlanta, Berlin, and Los Angeles. Don't miss out on this two-for-one deal, as VIP tickets will get you a free custom report on the topic or industry of your choice. Act soon, this two-for-one sale is
only available December 11-12th
.
Looking forward to seeing you in the U.S., Canada, or Germany next year! Check out some other companies that will be in attendance below.
Enjoy!
Jeremy Gutsche
CEO, Author & Keynote Speaker - JeremyGutsche.com







Dec 02
Cleveland
Jan 15 '19
New York
Jan 17 '19
Orlando
Jan 29 '19
Phoenix
Feb 04 '19
Orlando
Feb 05 '19
Atlanta
Feb 13 '19
Atlanta
Feb 26 '19
Florida
Mar 18 '19
Cincinnati
Mar 19 '19
Florida
Mar 20 '19
Atlanta
Apr 11 '19
Dublin
May 01 '19
Niagara
May 09 '19
Kansas City
May 13 '19
Seattle
May 16 '19
Sydney
May 21 '19
New York
May 23 '19
Minneapolis
Jun 27 '19
Berlin
Jul 15 '19
LA
Jul 17 '19
Philadelphia
Jul 18 '19
Chicago
Oct 01 '19
Toronto