Having trouble viewing this email?
Click Here

Ideas
Insights
Custom Reports
Dashboard
Books
Keynotes
Conference
Hey there!
It's no secret that many people consider their pets to be a part of their family. The pet care industry is currently valued at more than 50 billion dollars in the US alone, and as it continues to grow, innovative brands are looking to trending ideas from other domains to inspire new products and services.
This week's featured insights explore how three top trends --
organic food
,
CBD supplementation
, and
accessibility-focused products
-- are being adapted for an animal audience.
Enjoy!
Jeremy Gutsche
CEO, Author & Keynote Speaker - JeremyGutsche.com






Jun 27
Berlin
Jul 14
Las Vegas
Jul 15
LA
Jul 17
Philadelphia
Jul 18
Chicago
Jul 24
Miami
Jul 30
Denver
Aug 01
Bentonville
Aug 06
South Africa
Sep 16
Anaheim
Sep 18
Charlotte
Oct 01
Toronto
Oct 17
Toronto
Oct 24
Hunt Valley Maryland
Oct 28
Banff
Oct 31
Lisbon
Nov 20
Naples
Nov 22
Las Vegas
Online Vet


Online veterinary services enhance accessibility for pet owners

Implications - Digital platforms that allow pet owners to connect to veterinary services are increasingly popular, as hands-on pet care is on the rise among consumers. Though not as thorough as in-... [More]

Organic Pet


Pets get the luxury treatment with home-made, freshly prepared meals

Implications - Showing pets the same amount of care and attention as they would themselves, consumers are turning to freshly made, organic pet food options to help support on-going health. Taking... [More]

CBD Petcare


CBD is integrated into pet products to provide a natural solution for pet owners

Implications - As CBD is becoming a more readily accepted and accessible ingredient to consumers, its ubiquity is leading to its integration to pet products as well. Accepted by many as a viable... [More]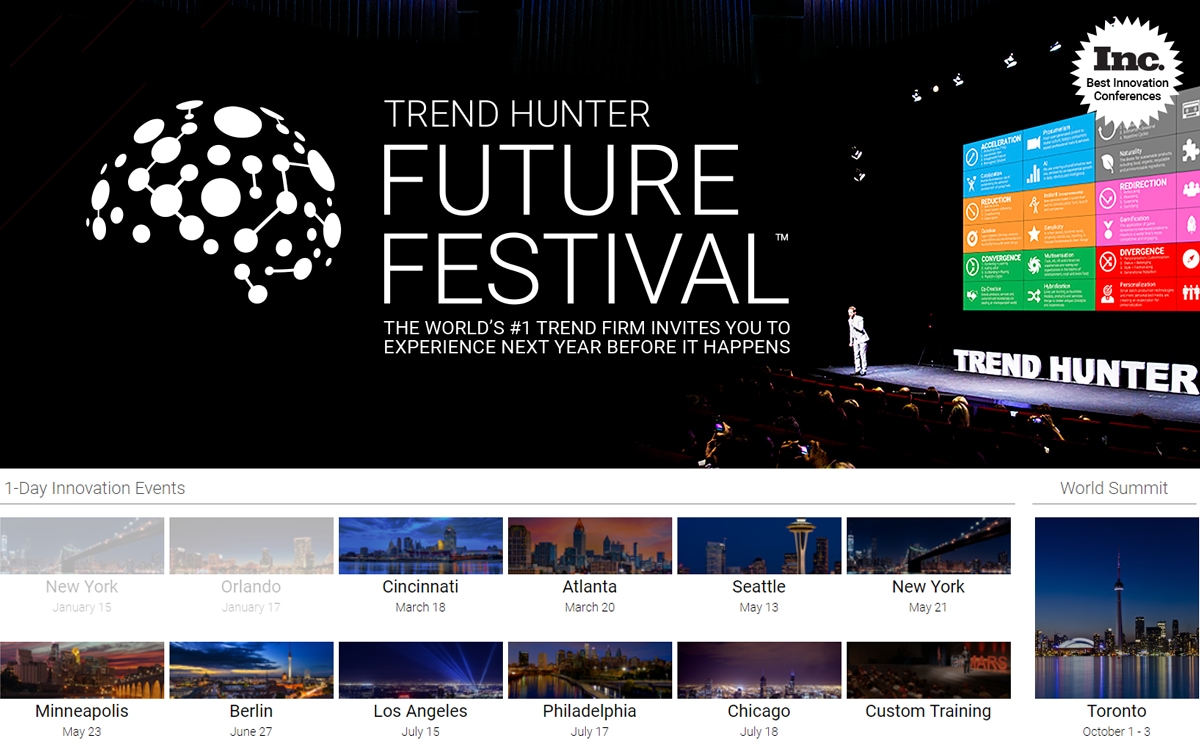 Learn How 500 of the World's
Top Innovators Rely on TrendHunter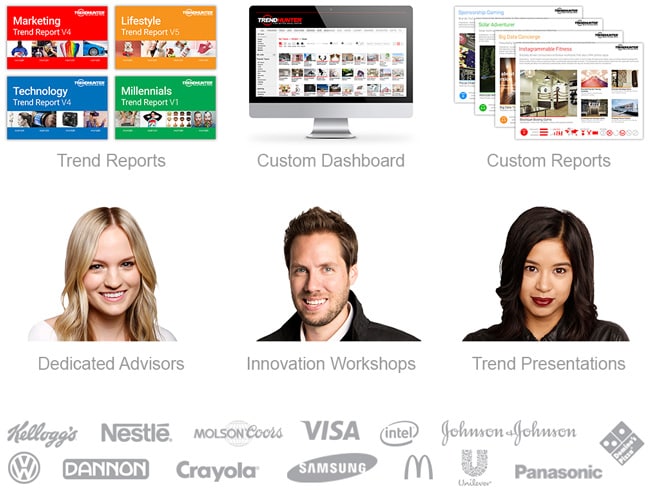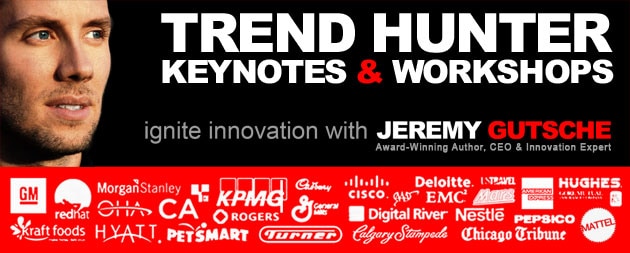 TREND HUNTER (www.trendhunter.com) is the world's largest trend spotting and cool hunting community. It is an explosion of cool, fueled by a global network of trend spotters and cool hunters. Innovation and strategic advantage hinge on the ability to anticipate the latest trends and identify the next big thing. By tracking the evolution of cool, Trend Hunters generate ideas, stimulate creativity, and ultimately unlock cool.


Copyright (C)
TREND HUNTER
. All Rights Reserved.
"Trend Hunter" and "Unlocking Cool" are registered trademark of TrendHunter.com.