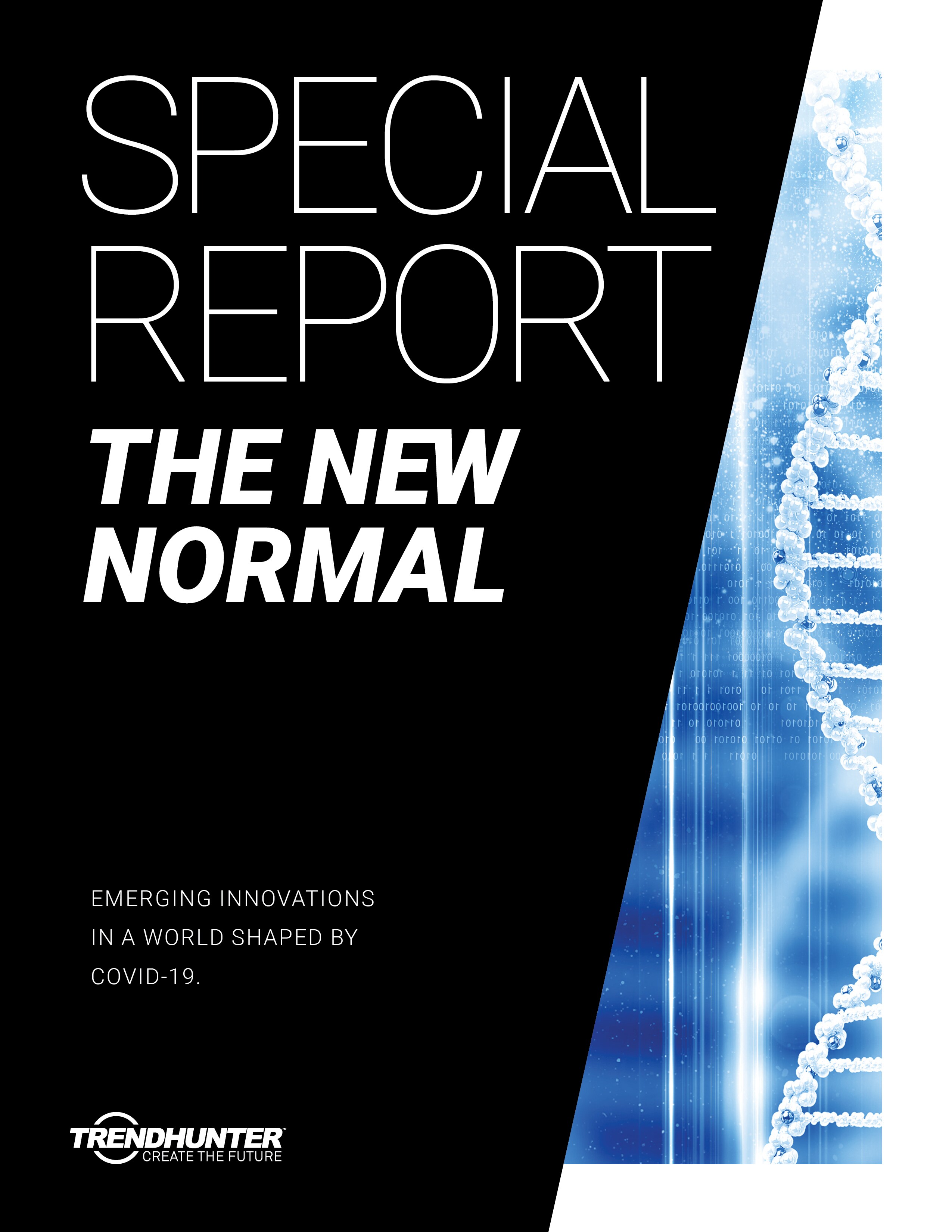 Download our special trend report
Hi there,
One of Trend Hunter's core values is to be an ally in innovation, and this value is more important to us than ever during this period of chaos and uncertainty. We know how hard it is to plan for the future when the world is changing so rapidly, so we're committed to helping you filter through the noise to identify what's relevant for you.
As a starting point, we've created a brand new report that overviews 15 trends that are emerging or being accelerated due to COVID-19. This report covers everything from personal safety products to at-home education tools for children, and you can download a free copy
HERE
.
We're continuing to explore more ways to support individuals and businesses as they adapt to our quickly evolving circumstances, so stay tuned for updates in the weeks to come. In the meantime, please take care of yourself and stay safe.
Sincerely,
Jeremy Gutsche
CEO, Author & Keynote Speaker - JeremyGutsche.com






Mar 19
Maui
Mar 23
Boston
Mar 25
Cincinnati
Mar 27
Atlanta
Apr 08
Kansas City
Apr 20
Chicago
Apr 23
Kiev
May 04
San Francisco
May 27
Ottawa
Jun 02
Minneapolis
Jun 03
Kansas City
Jun 04
Orlando
Jun 15
Salt Lake City
Jun 22
Barcelona
Jun 24
London
Jul 13
New York
Jul 15
Arkansas
Jul 21
Los Angeles
Jul 27
San Antonio
Sep 15
Toronto
Oct 05
San Antonio
Oct 27
Miami
May 05 '21
Las Vegas
May 18 '21
Huntington Beach
Alternative Meeting


Remote meeting platforms are adapted with unique capabilities and formats

Trend - Brands are offering virtual platforms for team meetings that turn the traditional (in-person or online) meeting on its head. Varying formats like ongoing conversational "meetings... [More]

Emergency Support


Brands offer financial support for those affected by the COVID-19 outbreak

Trend - With the economic fallout that's come from the COVID-19 outbreak, some brands are looking to financially support their employees, other businesses, or people affected in general. At a... [More]

Delivered Campaign


Brands use new or revamped delivery services for more effective campaigning

Trend - Brand are using revamped delivery services in order to better engage with their customers. Whether collaborating with other companies or offering unique items along with deliveries—... [More]

Temporary Workspace


Brands are accommodating remote workers with functional & adaptable furniture

Trend - Brands are offering service and product innovations that are temporary in nature to assist employees who are working from home. Whether it is cardboard-based furniture or a monthly... [More]

Accelerated Streaming


Brands that offer streamed content are expanding their offerings

Trend - Streamed content has seen growth in recent days, with the COVID-19 outbreak forcing millions of people globally to practice social distancing by staying at home. Brands in this space are now... [More]