#1 TREND DASHBOARD
Discover your breakthrough faster with premium content, customizable tools
& special access to 500,000 innovations & 10,000 trackable topics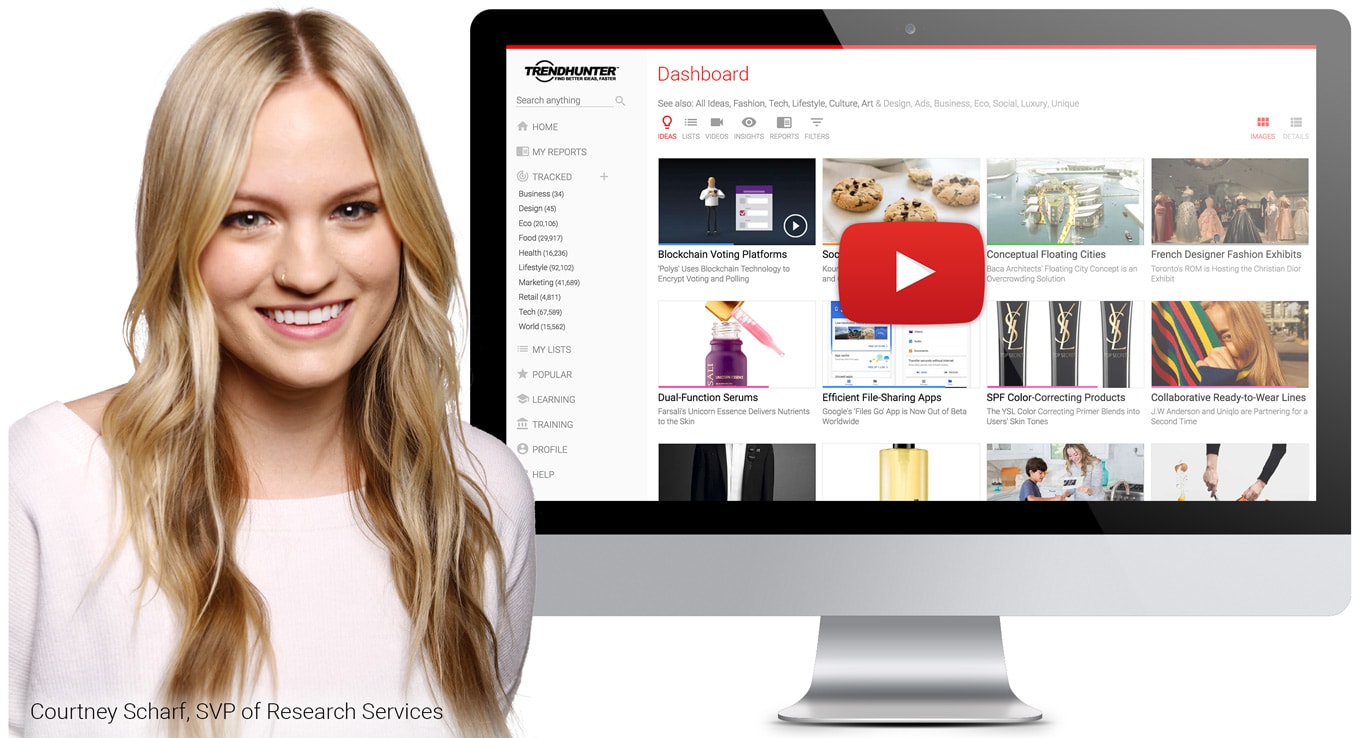 Plans
Schedule a FREE Consultation
Get a customized version of the #1 platform. Formerly $24,000/yr, now FREE with Advisory
1. Inspire Your Big Idea - Explore 500,000 innovations w/ powerful tools, updated hourly
2. Track Key Markets - Choose from 10,000 trackable topics & save your preferences
3. Unlock Premium Insights - Access our most-coveted insights: the 5,000 Consumer Insights
4. Learn Need-to-Know Trends - Download 80+ categories of premium Trend Reports
Start Customizing Now
Track 10,000+ topics, filter your inspiration, collect favorites & personalize your hunt
TAKE THE VIDEO TOUR
Learn how top innovators like Nestle,
Adidas & Target customize their dashboards

"We love the new Trend Platform. We believe it's awesome. It's a great way to look at what consumers are looking for in the future and we invite you to use it!" - Sr. Insights and Planning Manager
Get specialized access to 500,000 trend-based innovations, updated hourly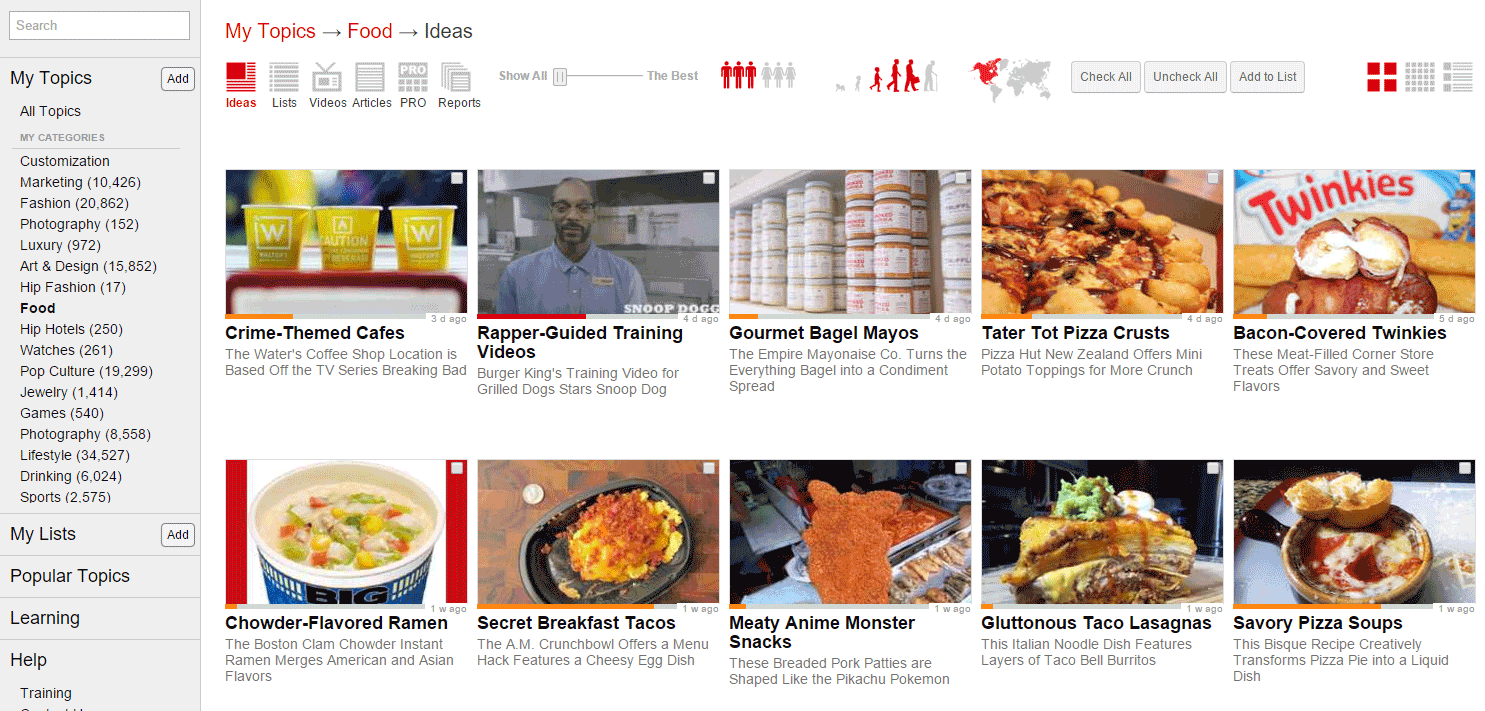 CUSTOMIZABLE - Stay on top of key markets, competitors, opportunities and threats
POWERFUL FILTERS - Quickly find what you need with pro modes & demographic filters
BREADTH & DEPTH - Get 250,000 trend spotters hunting for you from 190 countries
DATA-DRIVEN - We've measured the choices and behavior of 235,000,000 people -- billions of data points to quantify consumer interest for every example



"I don't need to spend hours searching in Google anymore. Trend Hunter has a lot of insight that I wasn't able to find anywhere else!" - Sr. Designer
Unlock 5,000 premium Consumer Insights, our most-predictive, data-driven, kernels of wisdom

"I use the Trend Hunter Platform all the time. I really appreciate everything Trend Hunter does. I love the PRO Trends (Consumer Insights) and it makes our jobs a lot easier."
- Strategy & Insight Associate
Get Access Now
Sharpen your skills with 3,000 eLearning videos, courses and innovation lessons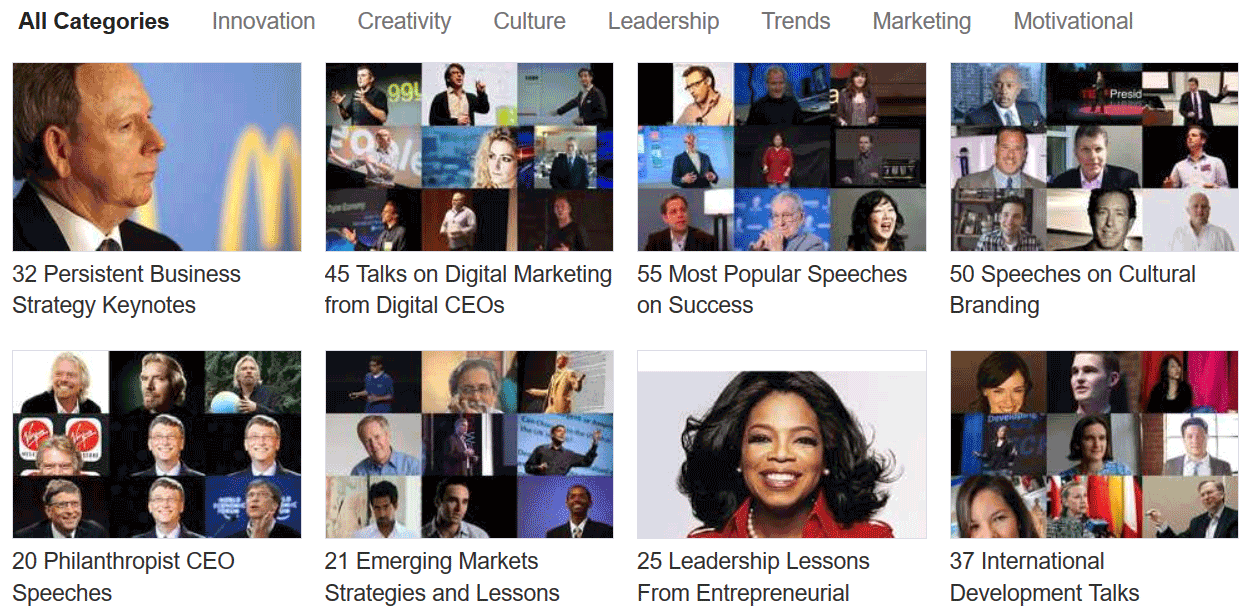 AWARD-WINNING FRAMEWORKS - Kick-start innovation with our award-winning, NY Times Bestselling frameworks, templates and our best innovation books
TREND HUNTER KEYNOTES - Join 10,000,000 watching our innovation keynote speaker videos with follow-up resources, methods and templates
3,000 INNOVATION VIDEOS - Educate your team with our collection of the most inspiring innovation videos -- categorized, scored, and organized into courses
Further explore the 6 Patterns of Opportunity and 18 Megatrends to unlock your breakthrough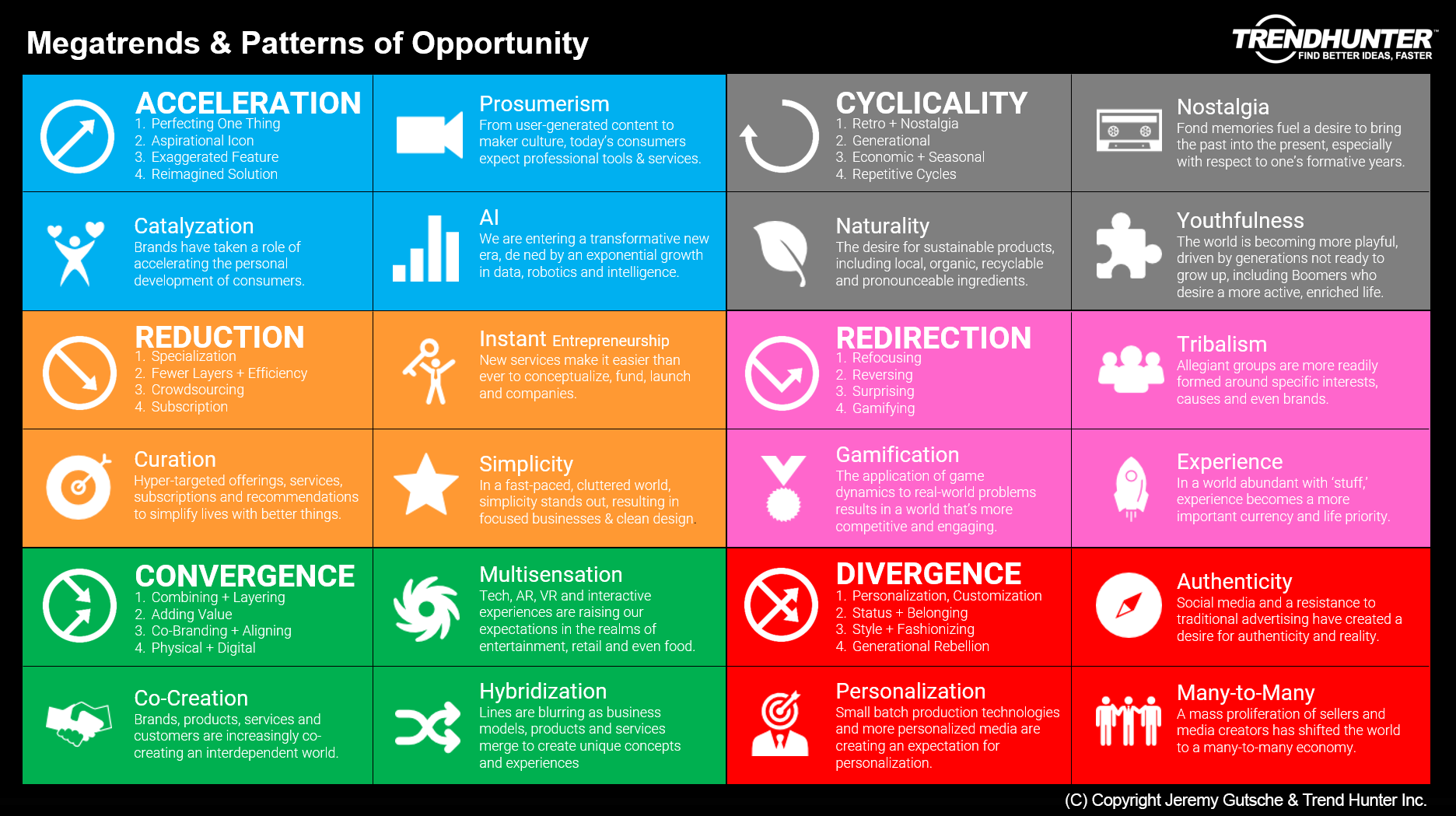 A HIGH PERFORMANCE METHOD OF IDEA DISCOVERY - Your next breakthrough is close within your grasp, but what are you missing? Increase your ability to find overlooked opportunity and extract better thinking from your teams.
6 PATTERNS, 36 SUBPATTERNS & 18 MEGATRENDS - Deeply understand the most impactful forces shaping our world, and then deep dive into 5,000+ examples mapped to the patterns.
NEW YORK TIMES BESTSELLING METHODS - The 6 Patterns of Opportunity are explained even further in our New York Times Bestseller, Better and Faster, so we have great resources for you to internalize the methodologies.
Optionally unlock 80+ categories of 2021 Trend Reports and PowerPoint Presentations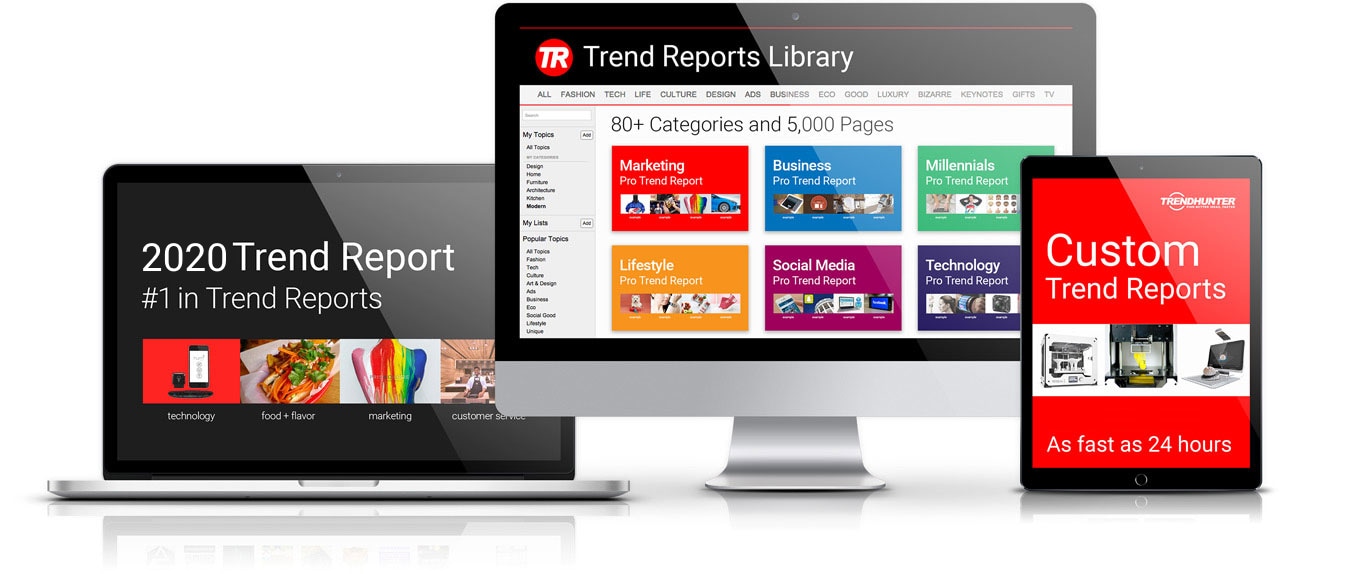 "No service out there captures Consumer Behavior as well as Trend Hunter" – Creative Development Manager, Ideation
Explore Reports
START NOW + FREE REPORT
Get our 2021 Trend Report FREE (worth $1,500)
& learn how we accelerate 900 brands, billionaires & NASA