Trend Hunter on Start Something Big
Our 2 Minute Documentary
Toronto Web Developer Jobs
- By joining the Trend Hunter, you'll get to be part of a smart, creative team that is passionate about creating one of the world's leading web communities. With over one BILLION all-time views, TrendHunter.com is the world's largest, most popular trend spotting website, and we're looking for entrepreneurial web developers who want to help our rocketship of a company grow. In addition, we are building a revolutionary trend platform that major brands, like Nestle, Kellogg's and Dominoes Pizza, rely upon in order to spark innovation on their team.
•
2011 Cisco Innovation Award
• Canada's Best Start-up Work Culture -
Techvibes
• Wall Street Journal Workplace of the Day
"An Office as Hip as Its Occupants"
• Awarded, "One of Canada's Most Innovative Companies" by The Canadian Innovation Exchange
• Office Culture Profiled on CNN, National Post, Globe and Mail, Toronto Star, CityTV
Ajax, cloud, CDNs, MVC, APIs, javascript, HTML 5... YEAH, BABY! We lead Canada in digital media, because we are obsessed with the cutting edge, testing and speed. Put differently, your work will have a big impact because start-ups are MORE FUN when you're starting with 40,000,000 monthly views!
Web Development Opportunities:

• Web Developer (Junior or Senior)
• Front-End Developer (Junior or Senior)
• Student / Co-op Developers

---
"At Trend Hunter, I get to build new web products and instantly see how millions of people respond. In my first month, I created a new gallery and layout engine that caused a 100% lift in our traffic. Four months and a few projects later, we had grown from 7,000,000 monthly views to 25,000,000." - Willem Kappers
---
6 Reasons Our Web Developer Jobs Kick Ass
[APPLY NOW]
---
Quick Facts:
---
2,424,000,000 all-time views
40,000,000 monthly views
50,000+ online references
276,023 trend-based ideas
90.1 ideas / day
167,055 Trend Hunters
2,600,000+ Facebook Fans
221,508 Twitter Followers
150,000+ Newsletter Subscribers
25,000+ RSS Subscribers
50+ Financial Times citations
Read in 190 countries

1. Create Cutting Edge Work
TrendHunter.com wins by applying unique solutions to the world of web development. Our projects include: user interface design, widgets, technology, back-end and front-end applications, SEO, social media, API work, pattern research, online marketing and creating tools for our fun and exciting writing team.
2. 40,000,000 Monthly Views!
Our large audience and huge fan following (2.5 million Facebook Fans!) creates an opportunity to develop and test ideas that our customers actually want. We're still a start-up, but with our existing audience we get to make products that matter.
3. Enjoy Entrepreneurial Opportunity
Trend Hunter is an entrepreneurial company. which means you don't have to worry about processes to slow down your work. You get to be part of the code strategy in our weekly code review meetings (free beer!) and implement your own creative ideas.
4. Kick Ass Content
You won't be developing a small cog in a big wheel, or working on a start-up with no audience. We are working on a stellar website about viral videos, monster fashion, pop-culture memes, business innovation, web 2.0 start-ups, epic parody, rockstar couture and fun with fire. Our team of editors and programmers are constantly discovering epic memes before the rest of the world.
5. Make a Difference
We're currently rebuilding our entire platform, and the results are turning out to be fantastic. But we've still got a couple months left to go, so if you join now, you'll get a lot of input to influence the design of our new system.
6. Have an Amazing Experience
Trend Hunter is an energetic, young office of about 18 ambitious and creative people. We're located the heart of downtown Toronto (Queen Street and SoHo) and we love to have a good time. Our routine includes everything from Friday beer parties to monthly adventures, which have included: dining in the dark, jet boating and improv school.
---
"I'm returning to Trend Hunter for a 3rd Waterloo Co-op semester because I love the people and the work is pretty cool!" - Derek Cohen (3-Time Co-op & Full Time Hire)
"I enjoy being able to create meaningful projects, and be part of Trend Hunter's fun culture. It doesn't feel like work and I am learning a ton!" - Brandon Ma (2-Time Co-op)
---
Toronto Office = Programmer Haven
---
Our Toronto office is a programmer's haven on Queen Street. Programmers enjoy a corner suite loft, dual screen monitors, their own couch, beer fridge, fireplace, and a wall full of Atari Asteroid wall decals.
[APPLY NOW]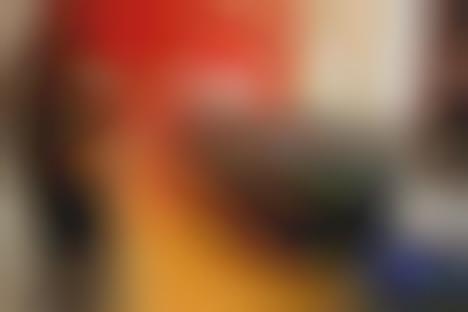 "When you are at Trend Hunter, you can tell you are part of something big... There's no other experience like it!" - Jordan Markowski
Toronto Team Fun Days
---
In addition to our Friday beer parties, we have a ton of adventures... See, we're about more than just creating awesome content for the planet's most popular trend publication.
[APPLY NOW]
Available Positions
---
Web Developer (Junior or Senior)
You're a creative, enthusiastic web developer who wants to be a part of something big. Trend Hunter is a skyrocketing website and we want ambitious, creative people to take our site to the next level. You love web 2.0, online publications, social media, APIs, and awesome code. You have experience making cool software for the web to join us in our sweet Toronto office.
Responsibilities
- Become part our web development team and create awesome stuff for the internets
- Develop new parts of TrendHunter.com to make the site more addictive
- Take part in the specification, design and life-cycle of major projects
- Pump out high quality code using PHP, Javascript, MySQL, HTML, CSS
- Take part in code reviews and technical strategy meetings (+ free beer)
Requirements
- Some form of technical / programming training
- 2-3 years of full time experience in web development (for the Senior role)
- Proven experience working with PHP, Javascript, MySQL, CSS, Ajax and Apache in a Unix environment
- Knowledge of object oriented programming and MVC design
- Experience working as part of a development team and ability to thrive in an entrepreneurial role
- Demonstrated ambition and personal drive
- Ability to quickly learn new techniques
- Canadian resident + living in Ontario
Preferred Qualifications
- Experience creating mobile applications
- Knowledge of MySQL optimization and good schema design
- Experience working with HTML5
Apply HERE [+/-]
---
Front-End Developer (Junior or Senior)
You're an enthusiastic and creative front end developer who wants to be a part of something big. You are rad at front-end user interface design with lots of experience making cool stuff on the web.
Responsibilities
- Become part our web development team and create awesome stuff for the internets
- Develop new parts of TrendHunter.com to make the site more addictive
- Take part in the specification, design and life-cycle of major projects
- Drive enhancements to the user experience using front-end technologies like CSS, AJAX, Flash, HTML, javascript.
- Take part in code reviews and technical strategy meetings (+ free beer)
Requirements
- Some form of design training
- 2-3 years of full time experience in web development (for the Senior role)
- Proven experience working with PHP, Javascript, CSS, and Ajax
- Experience working as part of a development team and ability to thrive in an entrepreneurial role
- Demonstrated ambition and personal drive
- Ability to quickly learn new techniques
- Canadian resident + living in Ontario
Preferred Qualifications
- Experience creating mobile applications
- Experience working with HTML5
Apply HERE [+/-]
---
Student / Co-op Developers
You are skilled and ambitious and want to get more experience coding in the world of web. You ALREADY have a strong grasp of PHP and HTML best practices
Responsibilities
- Become part our web development team and create awesome stuff for the internets
- Develop new parts of TrendHunter.com to make the site more addictive
- Drive enhancements to the user experience using front-end technologies like CSS, AJAX, Flash, HTML, javascript.
Requirements
- Proven experience working with PHP, Javascript, MySQL, CSS, and Ajax
- Experience working as part of a development team and ability to thrive in an entrepreneurial role
- Demonstrated ambition and personal drive
- Ability to quickly learn new techniques
- Canadian resident + living in Ontario
Apply HERE [+/-]