Venice Public Graffiti Walls Stir Up Emotions
Graffiti has certainly been a controversial issue for over a decade, but these past couple of years the matter has exploded into a social battle that many polititians, such as Bloomberg, mayor of NYC, and Jorge Santini, mayor of San Juan, capital city of Puerto Rico, where I currently reside, have pretty much taken it to a personal level. The problem is that the more they reject graffiti as an art form and the more they attack graffiti writers with bogus arrests and blatantly biased laws, then the more these outlaw-artists go out tagging or bombing whatever piece of wall they can get their paint-covered hands on. Anyone with an IQ above 90 could have easily predicted that graffiti writers would simply rebel against the new laws... graffiti is, after all, a form of social protest.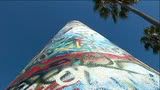 Anyway, this particular article talks about a (predictable) problem going on at the public graffiti walls at the Venice Beach Pits in California, where graffiti writers can't seem to control themselves and are tagging outside the permitted areas, thus "vandalizing" the Pits' surroundings. According to Brad Miskell, the article's author, "What is in dispute is whether the walls should be torn down to stop the trashing of the 'hood by a few bad apples." Miskell cleverly concludes that, "people will almost surely continue to see graffiti in black or white", no gray area... you either love it or you hate it!
"I was polling locals about the public graffiti walls at the Venice Beach Pits in California when I came to my breakthrough conclusion: We're all pretty much colorblind when it comes to graffiti. You either live for it or want to kill those who do." -Miskell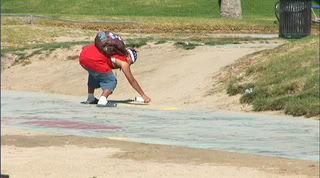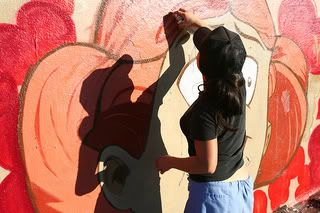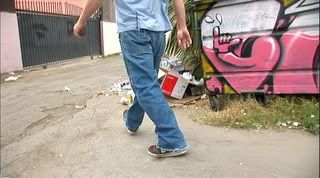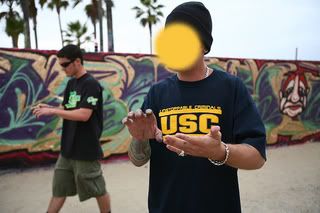 Stats for Artsy Controversy
Trending: Older & Chilly
Traction:

3,097

clicks in 444 w
Interest: > 3 minutes
Concept: Artsy Controversy
Related: 43 examples / 33 photos
Segment: Neutral, 18-35
Comparison Set: 16 similar articles, including: adventurous hotel menus, top 45 robot trends in february, and 50 lavish luxury vehicles.