---
28 Ways Social Media Empowers Consumers
From Consumer-Based Authority to Smartphone Marketing
---
By: Jaime Neely
(Rockstar) Aug 19, 12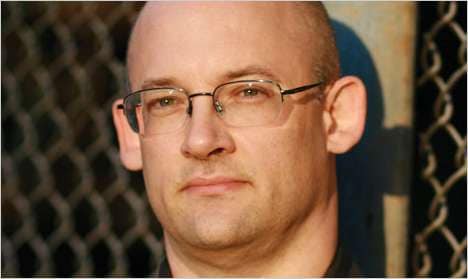 This collection of videos spotlights a variety of experts, professionals and industry leaders who truly understand the extent to which social media empowers consumers in the world today. Social media not only allows individuals to access massive amounts of information about products, brands and the market, it also allows consumers to express their preferences, concerns, complains or ideas.
This flow of information and communication puts consumers in the driving seat because it provides them the opportunity to speak one-on-one with brands about their products and services. It also means that brands are held accountable to what consumers are saying, especially because this information is projected into the public.
As Jeremy Gutsche, the founder and CEO of TrendHunter.com explains, social media offers businesses the opportunity to discover the exact preferences of consumers, making it easier for them to tailor products and services to match.
Bruce Philp believes that consumers should continue to make themselves heard on online forums because it holds corporations accountable and competitive.
Social media is also an effective means for consumers to receive the highest level of customer service that exists. While it is common for a phone call to get dropped or put on hold for hours, a tweet on Twitter can be sent instantaneously and read by millions. If brands and large corporations want to maintain a loyal and happy clientele, they have no other choice but to respond to messages sent and received over social media.
This collection of ways social media empowers consumers spotlights a new type of marketing and customer service, through which customers can have their voices heard.
Source:
trendhunter
Related Trends:
---
Customer-Focused Innovation
TrendHunter.com/id/133715

The Future of Retail
TrendHunter.com/id/143677

Customer Obsession
TrendHunter.com/id/133701

The Rise of 3D Printing
TrendHunter.com/id/162401

The Capacity of Social Media
TrendHunter.com/id/162560

Smartphone Marketing
TrendHunter.com/id/159016
The Consumer Age
TrendHunter.com/id/135689
A Shrinking Social Network
TrendHunter.com/id/159578

Prioritizing Customer Service
TrendHunter.com/id/146529

Experience-Driven Consumers
TrendHunter.com/id/154964

The Power to Create the Future
TrendHunter.com/id/159698

The Benefits of Twitter
TrendHunter.com/id/143299

The Power of Consumers
TrendHunter.com/id/138256

Creating Customer Relationships Digitally
TrendHunter.com/id/147243
Consumer-Based Authority
TrendHunter.com/id/138605

Understanding Audiences
TrendHunter.com/id/158743

Effects of Brand Performance
TrendHunter.com/id/159633

The Humanization of Business
TrendHunter.com/id/162893

Staying Ahead of Consumers
TrendHunter.com/id/143892

Appeasing Consumer Desires
TrendHunter.com/id/154974

Marketing with Consumers
TrendHunter.com/id/159509
Open Source Product Development
TrendHunter.com/id/156277

The Pricing Power of Consumers
TrendHunter.com/id/159863

Authenticity Over Quality
TrendHunter.com/id/147350
Maximizing Networks
TrendHunter.com/id/142584

The Importance of Open-Sourced Models
TrendHunter.com/id/162925

Consumer Conrol
TrendHunter.com/id/139494

Connecting With the Customer
TrendHunter.com/id/158595
---
Copyright
©
TREND HUNTER Inc.
. All Rights Reserved.