---
25 Interpretations of Innovation
From the Art of Enchantment to Innovating for Value
---
By: Jaime Neely
(Rockstar) Jun 20, 12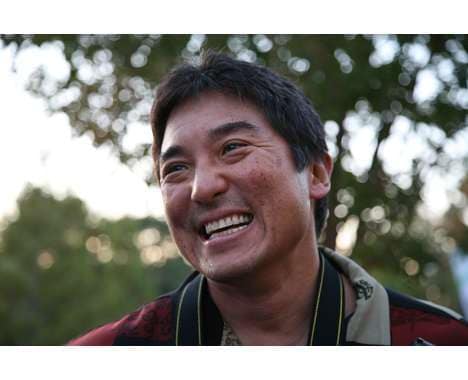 In business today, innovation is perceived by CEOs, executives and managers as the key to getting ahead of competitors, but as these interpretations of innovation demonstrate, there is a wide range of methods and strategies to foster an innovative culture. This collection of videos features top innovators and thinkers across many industries today, who take the time to weigh in on what innovation means to them.
As Jeremy Gutsche's keynote explains, which is based on his award-winning book 'Exploiting Chaos,' some of the most innovative and revolutionary branding and business ideas emerged during times of severe economic downturn. While some CEOs believe in the power of a substantial budget and a team of experts to kick-start innovation within a team, Jeremy sees value in experimentation and failure.
Echoing this idea is Steven Shapiro who sees expertise as an obstacle to innovation as it can often get in the way of creativity. Similarly, Roger Martin believes in the value of dismissing all logic on the path towards innovation. In his video, Martin discusses something called 'abductive logic,' which enables executives and leaders to be fearless when it comes to taking risks and making mistakes.
Visionaries like Guy Kawasaki interpret innovation as something driven by purpose and passion. Without a clear path or plan, innovative ideas are hard to produce.
The common message throughout all these inspiring speeches on the interpretations of innovation, is that there is no one definitive formula or strategy for producing guaranteed innovative results. So long as leaders remain open-minded, willing to try something new and accepting of new ideas, innovation is more likely to occur.
Source:
trendhunter
Related Trends:
---

Customer-Focused Innovation
TrendHunter.com/id/133715
Breakthrough Thinking
TrendHunter.com/id/133692

Analysis of Innovative Products
TrendHunter.com/id/154331

Prioritizing Innovative Ideas
TrendHunter.com/id/143741

Marketing a Quality of Life
TrendHunter.com/id/157275

Fearful Business Ideas
TrendHunter.com/id/145078

The Inception of Good Ideas
TrendHunter.com/id/142351

The Art of Enchantment
TrendHunter.com/id/154314

Culturally Innovative Businesses
TrendHunter.com/id/145162

Redefining Simplicity
TrendHunter.com/id/143095

Prioritizing Customer Service
TrendHunter.com/id/146529

Power of Open Innovation
TrendHunter.com/id/146482

Diversity Driven Innovation
TrendHunter.com/id/156497
How to Thrive Competitively
TrendHunter.com/id/144142

Connections Between Innovation & Tech
TrendHunter.com/id/156328

Revolutionizing the Way Companies Think
TrendHunter.com/id/142280

Principles of Innovation
TrendHunter.com/id/143079

Seven Essential Business Traits
TrendHunter.com/id/145662

Embracing Randomness and Chaos
TrendHunter.com/id/149614

Context Marketing
TrendHunter.com/id/154050

Dismissing Logic in Business
TrendHunter.com/id/138011

Creating Impact Through Innovation
TrendHunter.com/id/147223

Innovating for Value
TrendHunter.com/id/157229

Long-Term Innovation
TrendHunter.com/id/153995

Learning to Innovate
TrendHunter.com/id/142464
---
Copyright
©
TREND HUNTER Inc.
. All Rights Reserved.