---
18 Inventions for Diabetics

---
By: Bianca Bartz
(Superstar) Jul 29, 08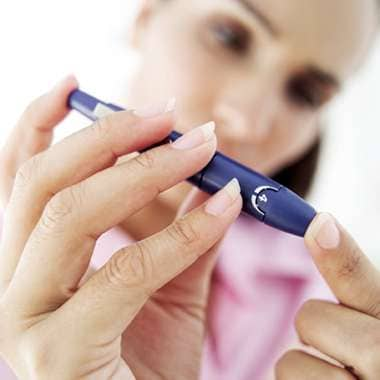 By 2000, more than 177 million people had been diagnosed with diabetes world wide; by 2025, it could be up to 300 million if nothing is done.
There are 23.6 million people living with diabetes in the United States alone, a terrifying 8% of the American population. From 2005 to 2007, the rate of diabetes in the U.S. went up by 13.5%.
Only 10% of diabetes cases are type 1.
"There is a growing incidence of type 2 diabetes in children and young people from high-risk populations," the Canadian Diabetes Association says. "Recent data suggests an American child born in 2000 stands a one in three chance of being diagnosed with diabetes in his or her lifetime."
It's very closely related to the rising obesity rates, but is also affected by factors like the aging populations and mainly, poor diet and nutrition.

Below are some of the top innovations featured for diabetics on Trend Hunter. Hopefully the amount of people requiring these innovations reduces in the coming years, but for the time being, let these discoveries bring hope for a healthier future.
Source:
trendhunter

Related Trends:
---

High Tech Diabetes Tools
TrendHunter.com/id/17893

Stylish Diabetic Kit
TrendHunter.com/id/12467

Cars That Monitor Sugar Levels
TrendHunter.com/id/19779
Fashionable Medical Bracelets
TrendHunter.com/id/5685

Painless Diabetes Testing
TrendHunter.com/id/17253

Shoe Insole Detects Diabetes
TrendHunter.com/id/11554
Check Your Diabetes Using Your Cellphone
TrendHunter.com/id/3943
Miracle Fruit
TrendHunter.com/id/6422

HumaPen Memoir, World's First Digital Insulin Pen With Memory
TrendHunter.com/id/4707

First Insulin Inhaler
TrendHunter.com/id/1509

Nintendo helping to create diabetes management game
TrendHunter.com/id/755

Disease Detection by Breath
TrendHunter.com/id/14634

High-Tech Fat Analysis
TrendHunter.com/id/18026

No More Needles
TrendHunter.com/id/14261

Drug-Delivering Implants
TrendHunter.com/id/11860

Anti-Obesity Baby Formula
TrendHunter.com/id/6711

Painless Injections- Dissolving Hypodermic Needles
TrendHunter.com/id/18602

Cholesterol Screening for 2 Year Olds
TrendHunter.com/id/20878
---
Copyright
©
TREND HUNTER Inc.
. All Rights Reserved.